Furniture and interior design have come a long way over the centuries. But if you're getting into the world of design, it can be hard to know what to buy for your home. Today, we're going to discuss two major furniture and interior design styles: mid-century modern vs. contemporary design. We'll cover all the basics, from their most defining features to differences and similarities. Ready? Let's go!
What Does a Mid-Century Style and Contemporary Style Mean?
Design can be subjective, with the styles, colors, patterns, and furniture that vary depending on what you want. However, these two design concepts stay true for all designers.
Contemporary design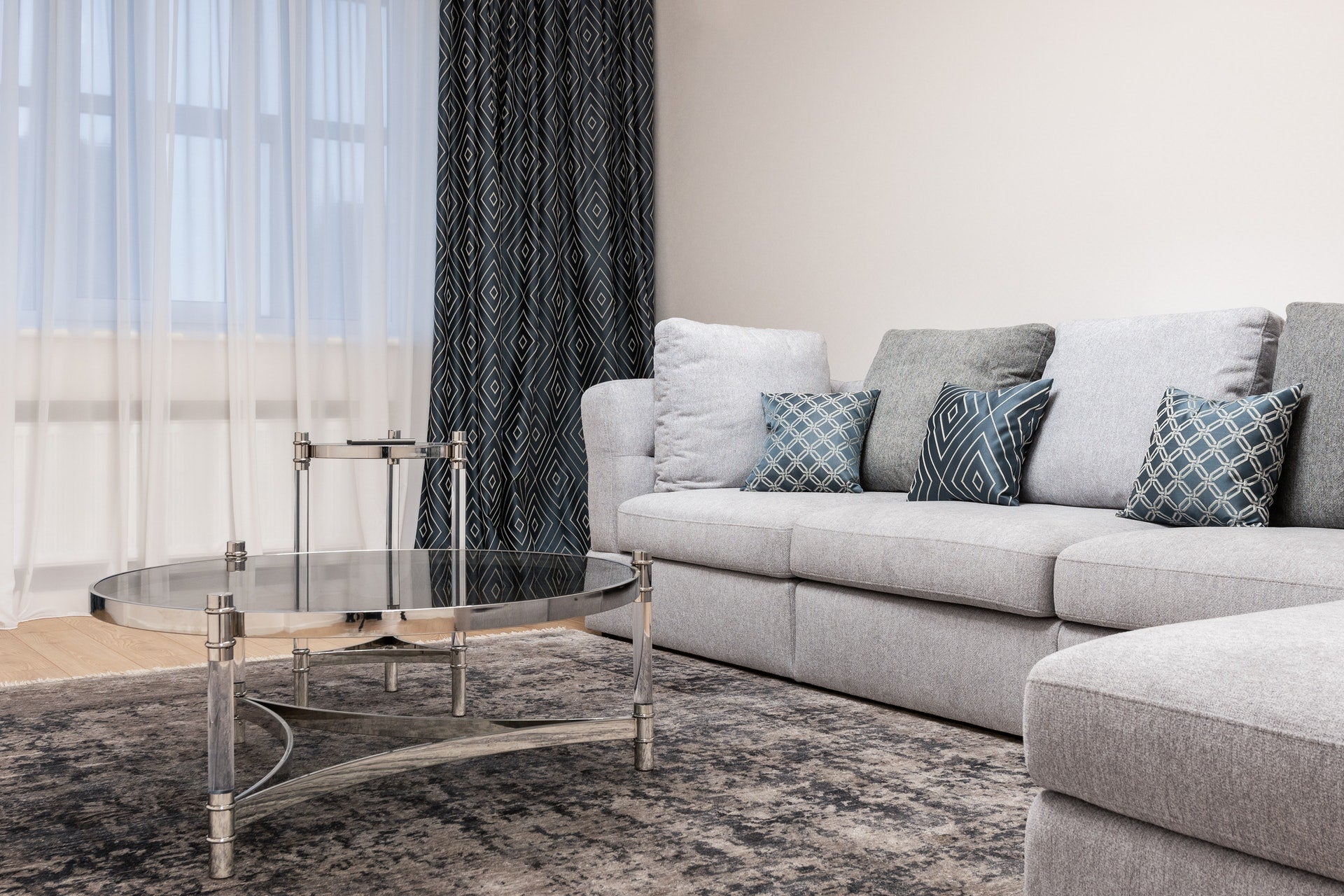 The contemporary design focuses on simplicity and minimalism. It is characterized by more sharp corners, dramatic angles, and more up-to-date furniture. As an extension of contemporary architecture, furniture pieces are mostly made of wood, steel or plastic. They are also known for being highly versatile as they can be easily moved around to suit one's needs or rearranged to change the mood of a room.
Mid-Century design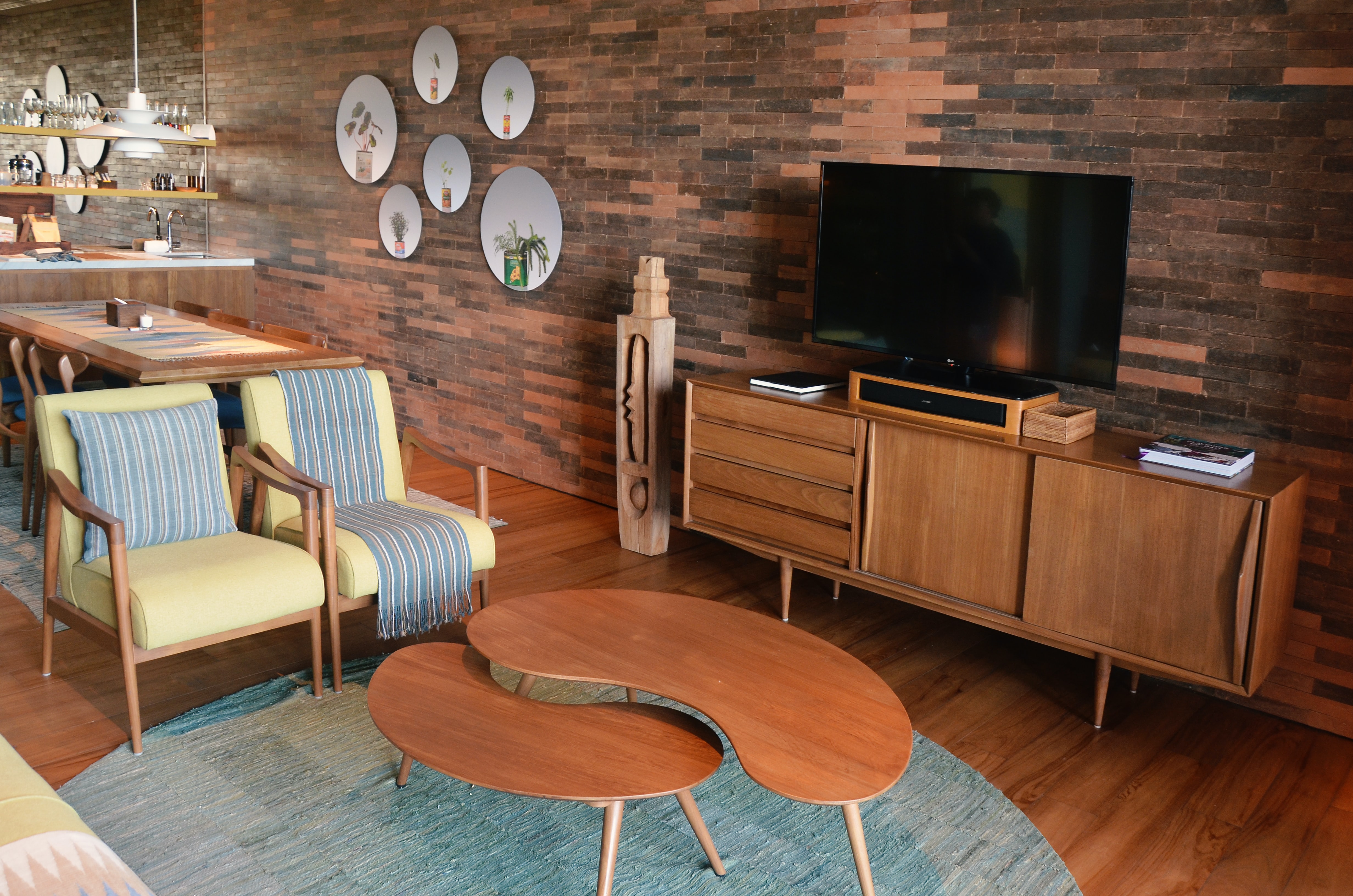 The mid-century modern (MCM) design revolves around a notion of nostalgia from the 1950s. It is characterized by clean lines, simplicity, and comfort. The idea behind it was to create homes that were free from clutter, something associated with the Victorian era, which had more furniture and ornamentation. In addition, mid-century modern design has touches of natural materials such as wood, glass, and metal.
Some other differences between these two design styles include color schemes, regional influences, materials used in construction, and level of ornamentation.
When to Use the Contemporary and Mid-Century Design
Contemporary design is perfect for those who want a sleek, modern look. Contemporary spaces feature straight lines and an emphasis on minimalism.
Mid-century modern is more visually appealing for those looking for something with a little more flair. The two main characteristics of mid-century modern design are the use of bolder colors and curvy shapes.
Ultimately, both contemporary and mid-century modern styles have their pros and cons. Contemporary design is very minimalistic, while mid-century modern has a lot more detail to it. Mid-century modern also features bolder colors, while some contemporary designs stay true to neutral tones. It all depends on your personal preference!
Differences Between the Mid-Century Modern and Contemporary Design
Here are some ways to tell the difference between these two popular styles.
a) Design Principles
Designers who focus on contemporary design principles often use minimal materials and decoration, and their designs are much more symmetrical than those of mid-century modern. They also like to use a palette of light, neutral colors such as whites, grays, and creams. In principle, contemporary interior design allows the viewer to focus on the art piece or furniture instead of other intricate details.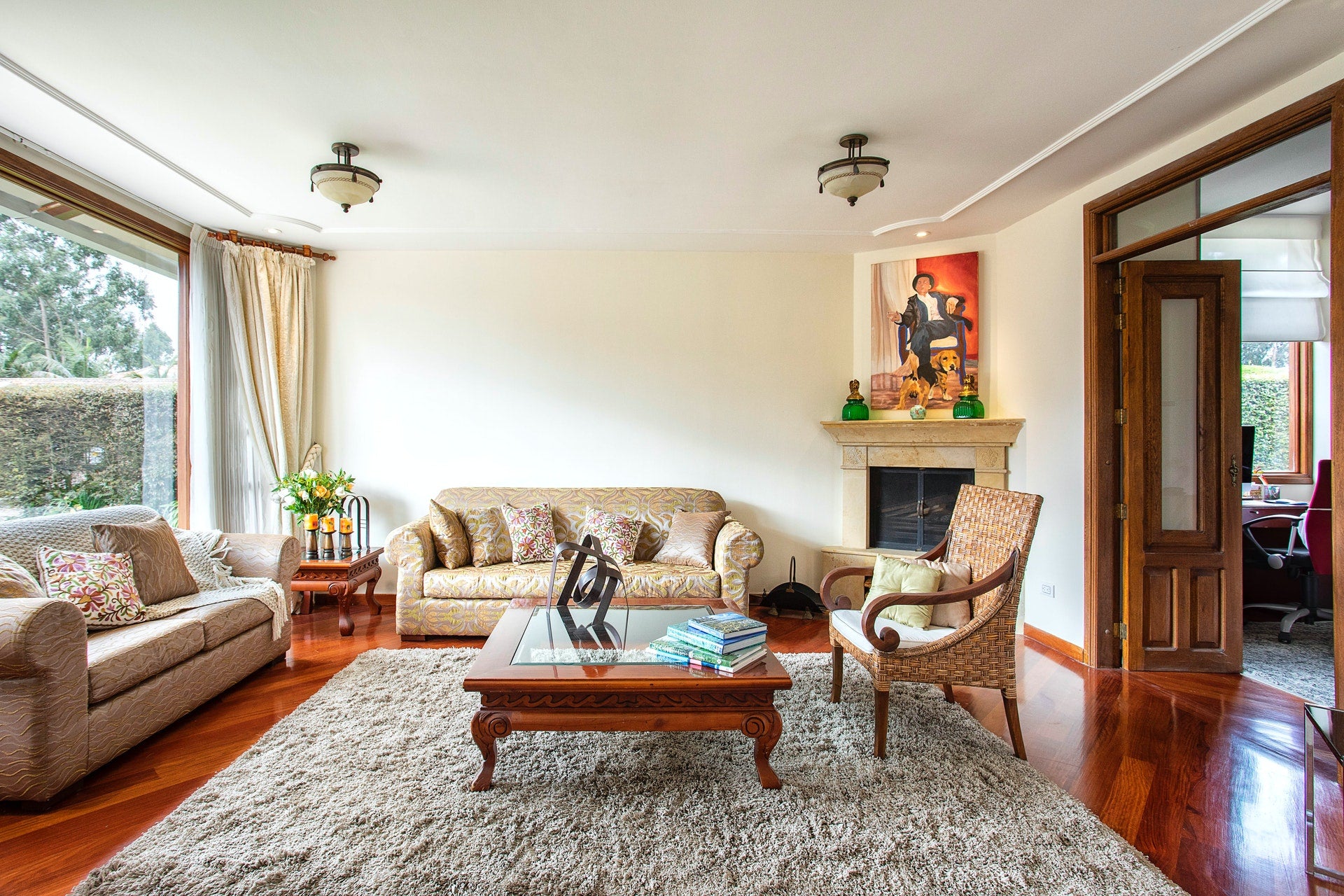 Mid-century modern furniture tends to be more asymmetrical and incorporates organic shapes. While the design is minimalist, it is deeply rooted in being functional and warm. In the 1950s, furniture materials needed to be more accessible, so the main materials used were natural woods and metals. The best design principle lets natural materials such as wood shine.
b) Colors
Mid-century modern design is known for its soothing pastel colors, hence the use of earthy colors. The main colors in mid-century modern designs include yellows, warm reds, oranges, and some soft greens.
Contemporary design tends to be more vibrant and dynamic with sharper contrasts, and the reason for this is due to the notion of "less is more." In contemporary design, attention is drawn to the fewest number of items with neutral colors such as whites and grays, which creates an effect of sophistication and exclusivity.
Mid-century modern is cleaner and softer, while contemporary design is more harsh but bold.
c) Influences
Contemporary design is defined by simplicity and minimalism as imagined for current times, while mid-century modern design is based on nostalgia from the 1950s.
d) Texture
Contemporary designers are less likely to use texture because they want their pieces to appear simple, so they may opt for materials like wood, plastic or metal. When looking for simplicity, these furniture pieces leave lots of space on the ground and have smooth lines. Exposed legs on chairs ad sofas are the norm, while furniture such as tables and dressing stands will come with glossy or reflective tops.
Mid-century modern design often uses texture in its furniture to create interest. These textures can be seen in wood grains or upholstery that have patterns woven into them. Like the contemporary style, most mid-century modern furniture also needs to leave ample space, so you will get exposed legs. However, this design can include handcrafted legs for a more natural finish.
e) Materials
Both designs will use natural materials such as wood and metal. However, the finishing art makes all the difference. While mid-century modern furniture will go for the most natural finish, contemporary furniture can include reflective finishes to give the illusion of more space, timelessness, and simplicity.
f) Shapes or lines
Both designs want to leave the most amount of space for simplicity. But, the way you arrange furniture can also affect the outcome of your design.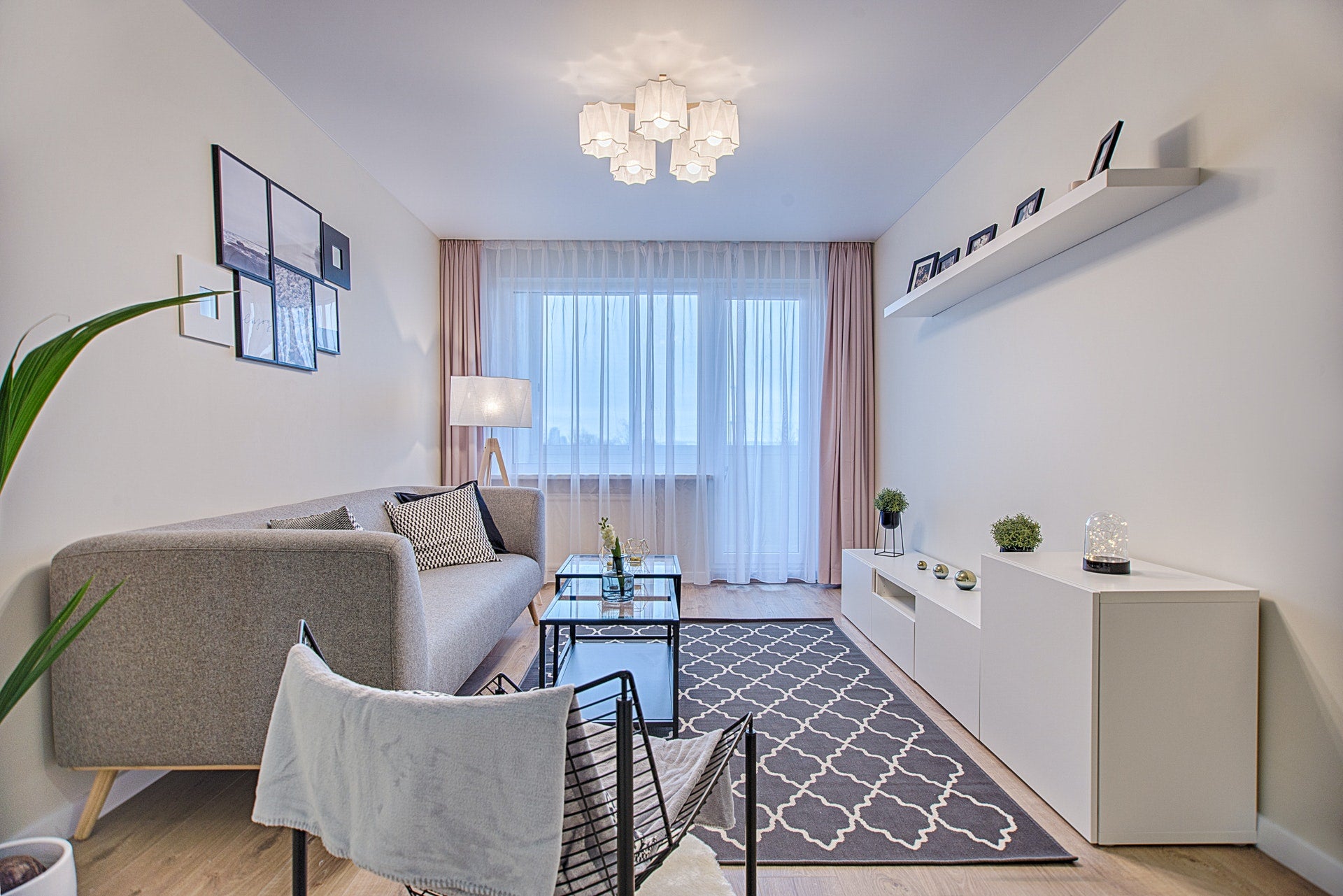 The contemporary style relies on straight, clean lines. As less is more here, you will need to aim for horizontal or verticle lines between furniture. If looking to add a touch of your own, you can also throw in some furniture to create calm and light shapes.
In mid-century modern designs, you can get more creative with furniture arrangements. This design relies on mixed lines and shapes while minimizing clutter. As you work on it, you can aim for geometric patterns.
g) Level of Decorations
One major difference between these two design styles is the level of decoration.
Mid-century modern design sometimes features minimal ornamentation. This makes sense because the Mid-century modern style is based on nostalgia from the 1950s when there were strict norms about what décor was appropriate in a home. As a result, this style incorporates a simple ornamentation level to evoke nostalgia for those simpler times.
On the other hand, the contemporary design focuses on simplicity and minimalism to make a statement about how we value simplicity in our busy world today. So contemporary designers might not incorporate any type of embellishments or decor into their work because they want to focus on the piece itself rather than anything else.
What are the Similarities Between the Mid-Century Modern and Contemporary Design?
While there are several differences between these two styles, there are three ways they are similar, as we see below.
a) They are both minimalistic styles
The mid-century modern style evolved in the 1950s as the world recovered from World War II. As expected, people were seeking a form of simplicity which is where the style came from. Before that, the Victorian era was the best trend, but it required using many pieces of furniture that would fill a room.
So, the mid-century modern era sought to use a few pieces of furniture that would be comfortable for nuclear families. With the style, exposed legs on chairs, sofas, and tables were introduced, using easily-available furniture materials such as wood and metal.
Like the mid-century modern style, contemporary style, though it evolves with time, also seeks a minimalistic interior design. The principle is to create a functional theme with fewer pieces of furniture and decoration. Similarly, the sofas, chairs, tables, and more furniture will come with exposed legs.
In addition to the legs, both styles use minimal pieces of furniture to leave a lot of space for more empty spaces.
b) Both leave clean lines after furniture arrangement
As both styles use few pieces of furniture in any room, the key to a minimalist and simple style is a proper arrangement. The natural pieces of furniture in the mid-century modern style are arranged in clear but geometrical lines, while contemporary furniture is best arranged horizontally or vertically.
c) They both have an open-space feel
Once all pieces of furniture are arranged, a space feels roomy, which provides the best place to relax and unwind after a long day. The extra space allows the freedom to play around with different furniture arrangements when you want to change settings and is also quite easy to clean.
What You Need For a Mid-Century Modern or Contemporary Design
There are a lot of factors that go into furniture and interior design. To make a decision, you have to consider: the space you have, budget, and personality. So, use the tips below to make the best choice for you and your home.
Get interior design inspiration from online resources. You can use online sites such as Pinterest and Houzz to get an ideal layout that you can work with.
Pick your perfect colors. You can opt for more earthy tones when choosing the mid-century style, while the contemporary design works with neutral whites and grays. When picking the colors, use the 60-30-10 rule that says 60% dominant base color, a 30% secondary color, and 10% accent color.
Pick the furniture. Contemporary furniture comes with sharp, straight lines, while mid-century furniture sports clean lines with soft angles and curves.
Pick the best rugs for either design. Contemporary rugs can come with symmetrical shapes or lines, while MCM rugs are better in asymmetrical designs.
Choose the best lighting. Opt for classy floor and table lamps for mid-century modern lighting, while overhead or wall-mounted lights work best for contemporary styles.
Conclusion
Mid-century modern and contemporary designs are classy, simple, and easy to work with. If you feel nostalgic about the 1950s, the mid-century modern interior design could be your best option. On the other hand, when you want to use a style you can change now and then, the contemporary design changes with time and is also easy to rearrange for a fresher look.