Portugal is a country that has earned significant knowledge in craftsmanship and is proud of its unique crafts, foods and drinks. Therefore if you are looking for authentic Portuguese souvenirs options, you have a variety of quality things to choose from. This guide will suggest some of the most unique and authentic Portuguese souvenirs for keepsakes you can buy on a trip to Portugal.
What are Souvenirs, and Why do You Need to Buy Them?
If the word Souvenir brings to mind some novelty gifts you received from your friends or family during a trip, you are quite right. In some cases, you will find that souvenirs are commonly referred to as keepsakes or mementos, and you can buy almost anything you buy to bring back memories.
Although souvenirs are mostly associated with holidays, they are usually meant for remembrance or memory. Most people on a trip like to get something little to take home to remind them of the trip or show the places they have visited. Another reason to get a souvenir is that it is a perfect conversation starter any time you are hosting guests.
Again if you take an authentic Portuguese souvenir to your family, friend or even your colleagues, it would be a pleasant way to show that you were thinking about them while away. You will also find that some people collect memorial memorabilia of particular events like Royal Family weddings or items to show support for their favorite football or basketball teams.
Now that you understand what souvenirs are and why you need to get them, we will suggest some unique keepsakes you can buy in Portugal.
Best Portugal Souvenirs
1. Portuguese Cutlery Sets
The cutlery set is one of the most luxurious items you can purchase as a souvenir from Portugal. These cutlery sets would be ideal gifts for newlyweds and friends with the family. The price of these sets may be relatively high, but trust me, they are worth every penny.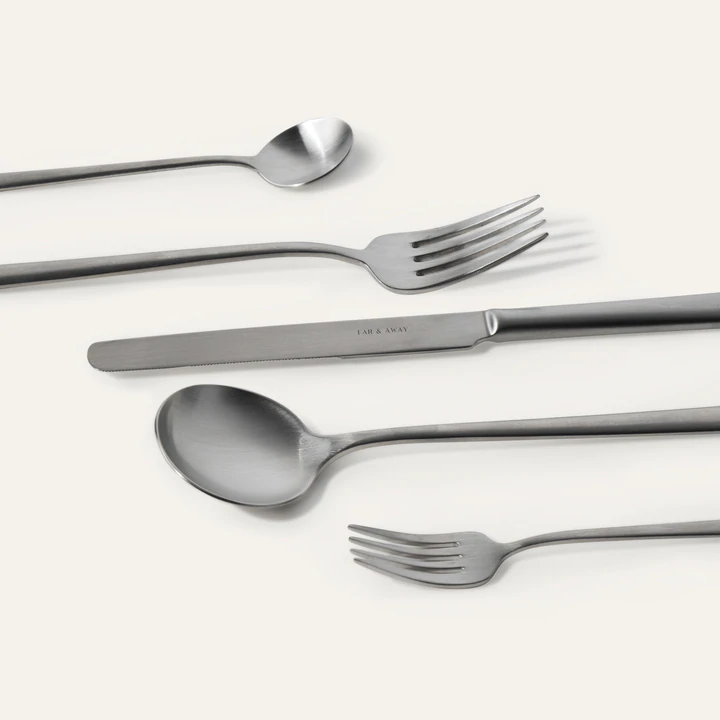 Image credit: farandaway.co
2. Portuguese Jewelry
If you are looking for Portugal souvenirs for yourself or your family, then jewelry should definitely be something you can think of. Portugal is known to have some of the finest silver and gold jewelry. The Portuguese artisans employed to create this jewelry have long traditions behind them. As for the gold, you are assured of getting the best songs that the country has one of the largest gold reserves.
One of the places you can be guaranteed to get this traditional Portuguese jeweler is in the district of Chiado. There is one of the oldest jewelry shops by Ourivesaria Aliança, at Rua Garrett 50. Here you will have the privilege to choose from various jewelry from bracelets, earrings, necklaces, pendants and rings.
3. Traditional Azulejos or Decorative Tiles
Getting the Portuguese tiles is another perfect idea that could remind you of your trip to Portugal. The Portuguese tiles are also known as Azulejos, and they are mostly used to decorate buildings, train stations, Miradouro viewpoints and even churches. The ceramic tiles from Portugal date back to the 13th century, and they are available in different colors, patterns, shapes, and sizes.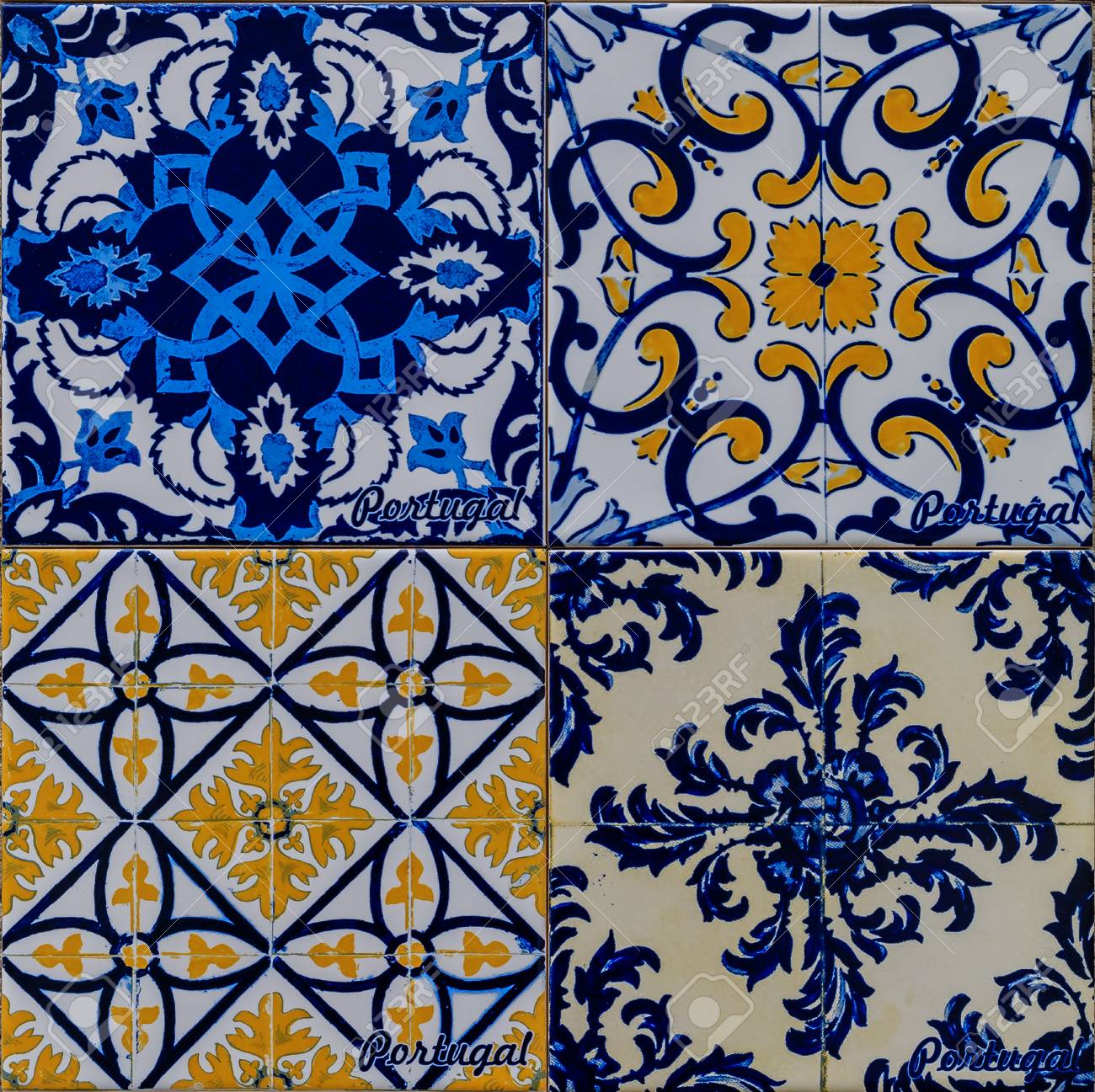 Image credit: previews.123rf.com
The good thing about these ceramic tiles is they can be found just anywhere as long as you are in Portugal. First, of course, you could visit the Museu Nacional do Azulejo in Lisbon, where you are guaranteed to find a variety of these Portuguese ceramics. The amazing bit is the Portuguese ceramics that you can use for interior decor or even use as paperweights or coasters.
Even though we have mentioned that you could get the tiles from anywhere in Portugal, you should avoid getting them from Lisbon's Feira da Ladra flea market. Most of the tiles sold in this market have been chipped off buildings, and they are not of the best quality. Again most of them are sold illegally.
4. Cork products
Cork is a natural product used in different industries, and products made from it are among the quintessential souvenirs in Portugal. Portugal is one of the world's biggest cork producers, and it has turned Cork material into countless products.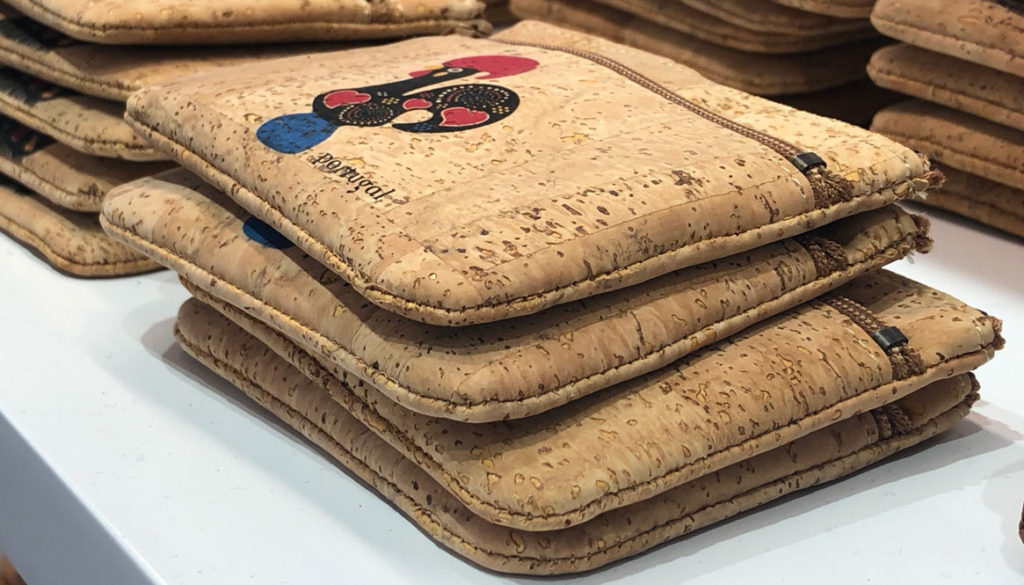 image credit: storyateverycorner.com
The most famous products you could get are Portugal cork bags, cork handbags, cork accessories, fridge magnets, wine corks, and cork coin pouches. The best part is that Cork products could easily be found in souvenir shops, malls and street stalls throughout Portugal.
5. Claus Porto Soap
Another product to include on the list of the best Portugal souvenirs is the Claus Porto soap. The clause Port soap is also known as the royal soap of Portugal and has always been produced since 1887 using unique traditional technology. This soap has been associated with high quality and luxury for now. Most people are impressed by the soap's soft foam and sweet natural scent.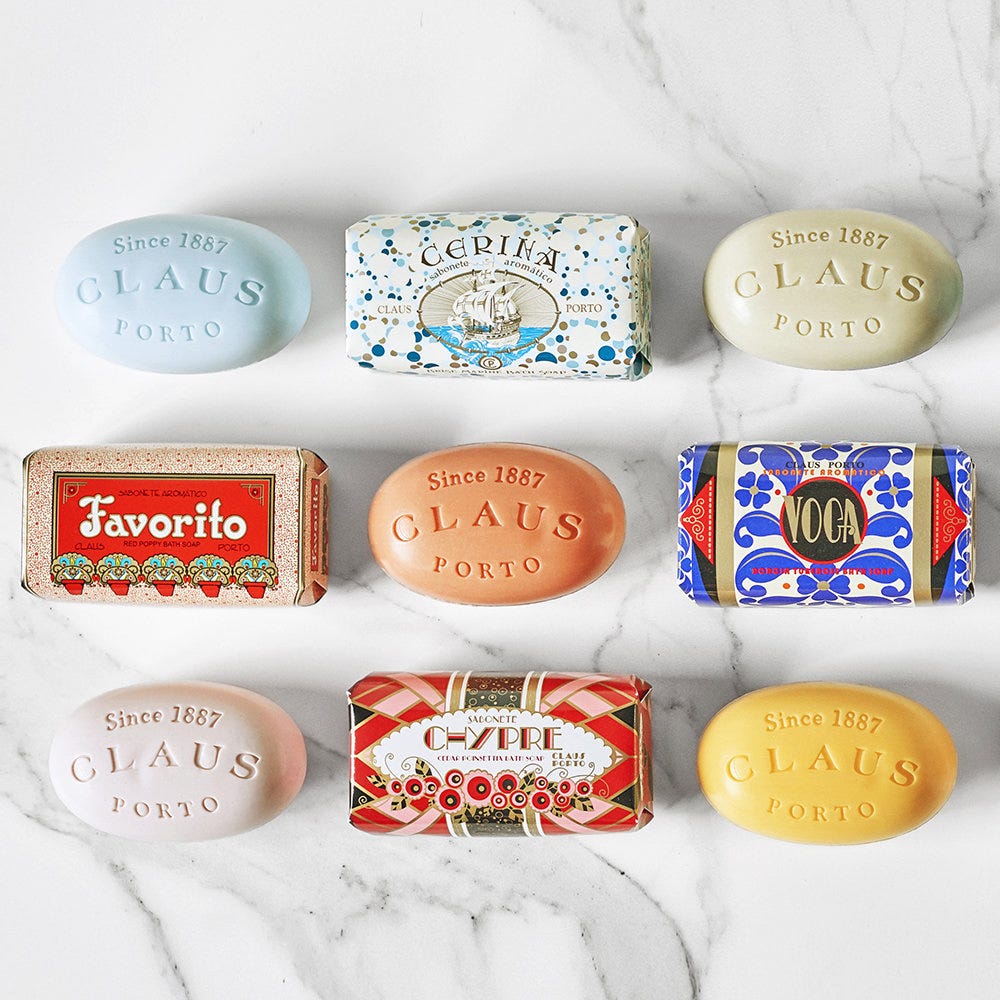 Image credit: cdn.substack.com
In addition to the quality of the soap, the wrapping paper also has great work of art, which is typical of Portuguese culture, making it a great gift idea. The amazing bit about these Portuguese gifts is that they are made for sensitive skin types with natural sents, meaning anyone could use them. You can visit the Claus Porto in Porto to get the Claus Porto soaps
6. Portuguese Wines, Liqueurs and Spirits
Portugues wines, liqueurs and spirits are some of the unique Portugal souvenirs to take home. Portugal is one of the world's most extensive wine producers, this way; you can be guaranteed to get some of the best wine. The most famous wines are sweet wines, Port Wine and Madeira Wine. Plus, with over 13 different wine regions, you can definitely find a great selection of bottles ranging from rich reds, Vinho Verde or Green Wine, sweet Moscatel dessert wine and ginjinha, made from distilling sour cherries.
The fantastic bit s that you can visit any winery or wine shop in Portugal, and you will find a few bottles to take home. Of course, you could also go to Douro Valley, where there are plenty of shops you could get high-quality wine. But, again, the port wine, for instance, is available at most supermarkets across Portugal.
Additionally, you can find a decent bottle of wine at a very affordable price of between €10 and €30. However, if you want a vintage bottle of wine, you can purchase it at a relatively high price and may at times go as high as €100
7. Canned and Preserved Food
Again you could also get canned and preserved food from Portugal as souvenirs. The high quality of canned food is a souvenir that almost anyone could love. For instance, the fish canning industry is one of the oldest and most prominent in the world, known for producing tons of the product over the years.
This canned Portuguese food can be found in various conserves at a very affordable price. The amazing bit is that most of the canned foods in Portugal are packaged in attractive and decorative packages, making them great gift ideas.
Some of the most renowned canned food is the Portuguese sardines. These are special products that will offer unique flavors and tastes. Most of these canned sardines have packages with celebrity names or birth years, so you can easily get one that matches your birth year.
The good thing is that you could also find them anywhere, but it would be an ideal option to get them in specialized stores like the Conserveira de Lisboa. However, when purchasing these canned foods, you should be careful to know if what you buy can be held at the airport.
8. Portuguese Cheeses
While visiting Portugal, you could also opt to get the Portuguese cheese. Portugal is a producer of excellent cheese; be it goat, sheep, cow, or mixed, you are guaranteed to get the best. In addition, you can go to different souvenir shops and sample the numerous types of Portuguese cheeses, and if one particular one is unique, you can take it home.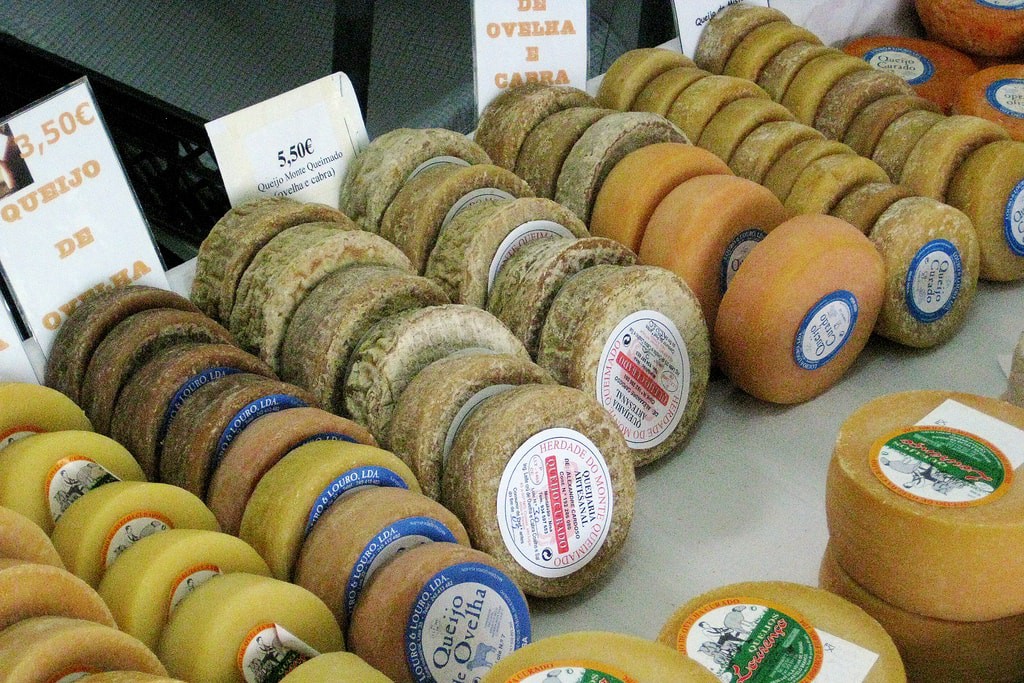 Image credit: theculturetrip.com
The fantastic bit is finding the Portuguese cheese in almost any souvenir shop. However, if you want Sheep's Cheese, you can get the best from Azeitão from Setúbal, and for Transmontano Goat Cheese, you can get from Trás-Os-Montes and Alto Douro.
9. Extra Virgin Olive Oil
Portuguese olive oil is another perfect item you need to add to the list of souvenirs from Portugal you should get. When it comes to olive oil production, Portugal is a world reference. Rather than the traditional Galo, there are other different types of Portuguese olive oil
you could purchase.
The Portuguese culture offers a wide variety of olive dishes that you could make using these oils, so you can have the privilege of making these foods when you get home. You can purchase the olive oils in any shop, but obviously, in specialized stores in major Portuguese cities, you will find various products to choose from.
10. Portuguese Embroidery
If you are looking for Portuguese souvenirs, you could take home the Portuguese Embroidery, and linen would be ideal. The Portuguese has designed many beautiful embroideries for years; if you are worried about wine bottle breaking, the Embroiderywould work best.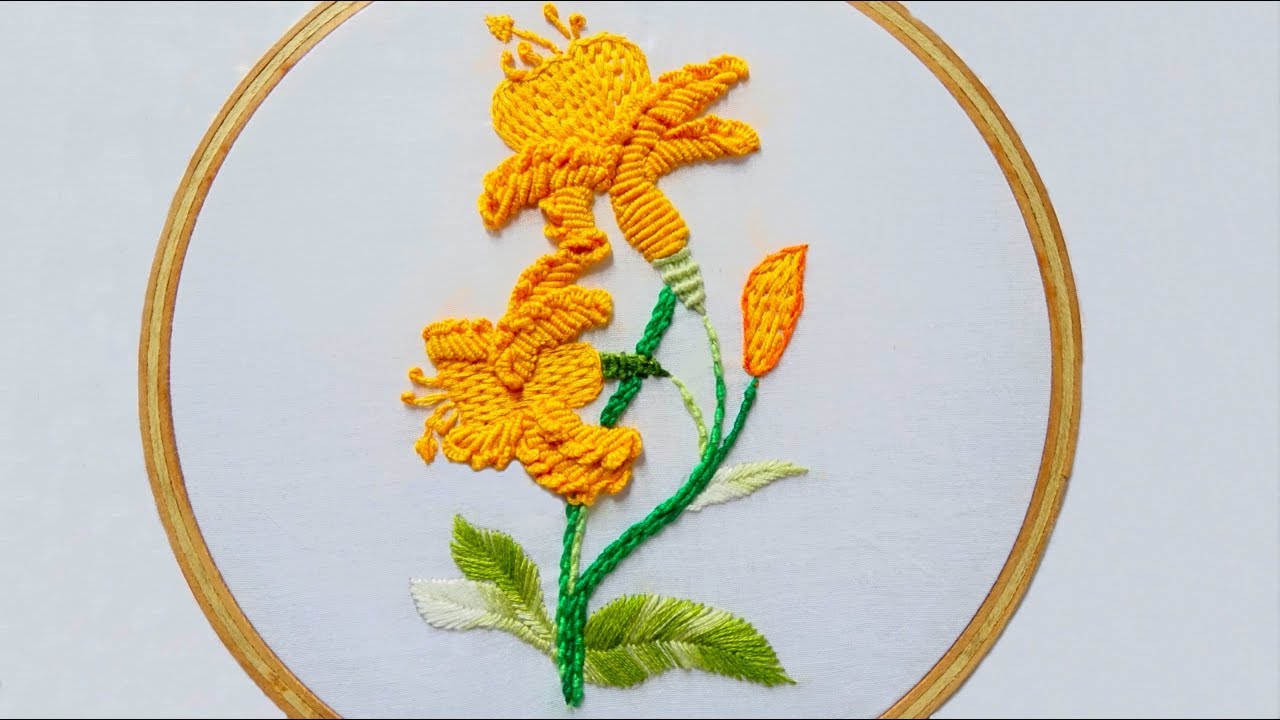 Image credit: i.ytimg.com
Again if you are looking for the cheapest souvenirs options, the embroidery will work. They come in different forms like pillowcases, scarves, aprons and even shirts. A Vida Portuguesa in Lisbon and Porto is a great place to buy the most beautiful handmade Embroidery. Again most of the souvenir shops will also provide customized products.
11. Barcelos Rooster Statue
The Barcelos Rooster or O Galo de Barcelos is a Portugal national symbol. This Rooster Statue can be found in most of the best souvenirs from Portugal, from woodwork to embroidery. A ceramic Barcelos Rooster is usually hand-painted with colorful patterns, and it comes in different sizes.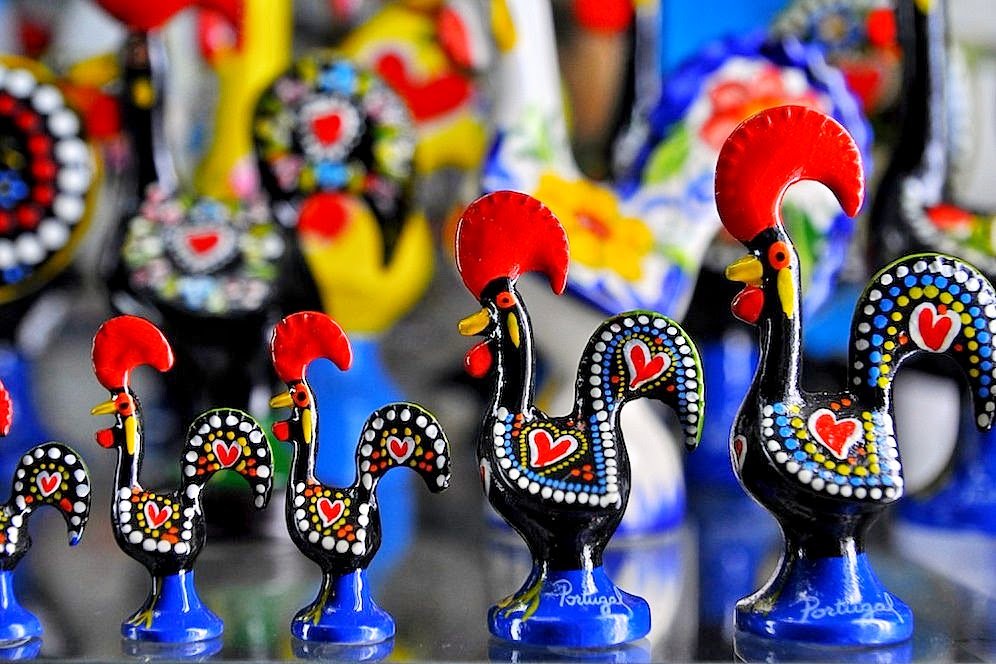 Image credit: pioneersgallery.ca
12. Portuguese Honey and Jam
Traditional honey and jam are a staple in most Portuguese homes, and they are perfectly easy to carry souvenirs. Most of the souvenirs shops around Portugal sell traditional honey and jams artfully packaged in beautiful jars. The amazing thing is that they come in different flavors and sizes, so you wil have a variety to choose from.

A Vida Portuguesa at Rua Anchieta 11 is one of the places you can purchase high-quality honey and jam. Also, Amatudo, located at Rua da Madalena 76-78, is another place you can get a different selection of honey and jam.
Where to buy souvenirs in Portugal
Regardless of the city or town, you visit Portugal, and you are bound to find plenty of souvenir shops. Ideally, when choosing the best shopping spot, it would help if you try to get a shop that local artisans or Portuguese people own.
While you can readily find souvenir shops, gift shops, and handicraft markets in every town or city town around Portugal, some retailers are well known for offering authentic Portuguese products.
1. Lisbon shop
The Lisbon Shop is an authentic souvenir shop located near Praça do Comércio. This shop has a wide variety of products you could choose from. You can find traditional ceramics tiles, mugs, soaps, books, designer jewelry, embroidered clothes, guides on the city, and other contemporary craftsmanship. The best part is that everything from this shop is made in Portugal. This shop is us7ually open daily from around 9.30 am to 7.30 pm
2. A Vida Portugues
The A Vida Portugues you could purchase the Portuguese is another great place for great Portugal souvenirs. Basically, the term A Vida Portugues means Portuguese life in English. It flourishes throughout Lisbon and Portugal to sell vintage and retro items. You will find items like sardine cans, olive oils, wine, syrup, honey, shaving products and perfumes that are 100% made in Portugal.
3. Silva and Feijoo
The Silva and Feijo is another amazing place that sells almost any souvenirs. You will find amazingly packaged soaps, food products and other fantastic keepsakes. Like the other shops we have listed, this shop is known for providing high-quality products. This is the ideal place to be if you need handicrafts like embroidery, guitars, and azulejos.
4. Loja Portugueza
The Loja Portuguesa is another amazing place you could go to. There are usually two branches of the shops in Lisbon. In these shops, you will find almost any gift, but they are mostly known for food and wine products, including port wine, preserves and biscuits.
5. Manuel Tavares
The Manual Tavares is an amazing gift shop that mostly sells Pasteis de Belem alongside other Portugal food souvenirs. This shop was founded in 1860, and it has been well known for delivering great and high-quality products.