Scandinavian design is more than furniture, and it ranges from fashion to electronics, Nordic design, architecture to interior design and some elements of minimalism. Since this design has found a way into our lives, the big question is, what is Scandinavian design?
Scandinavian design is a popular design movement that has influenced everything from interior design to architecture and product design. The design is characterized by a clean and minimal approach that combines beauty with functionality, and it focuses on light spaces and simple lines that don't have clutter.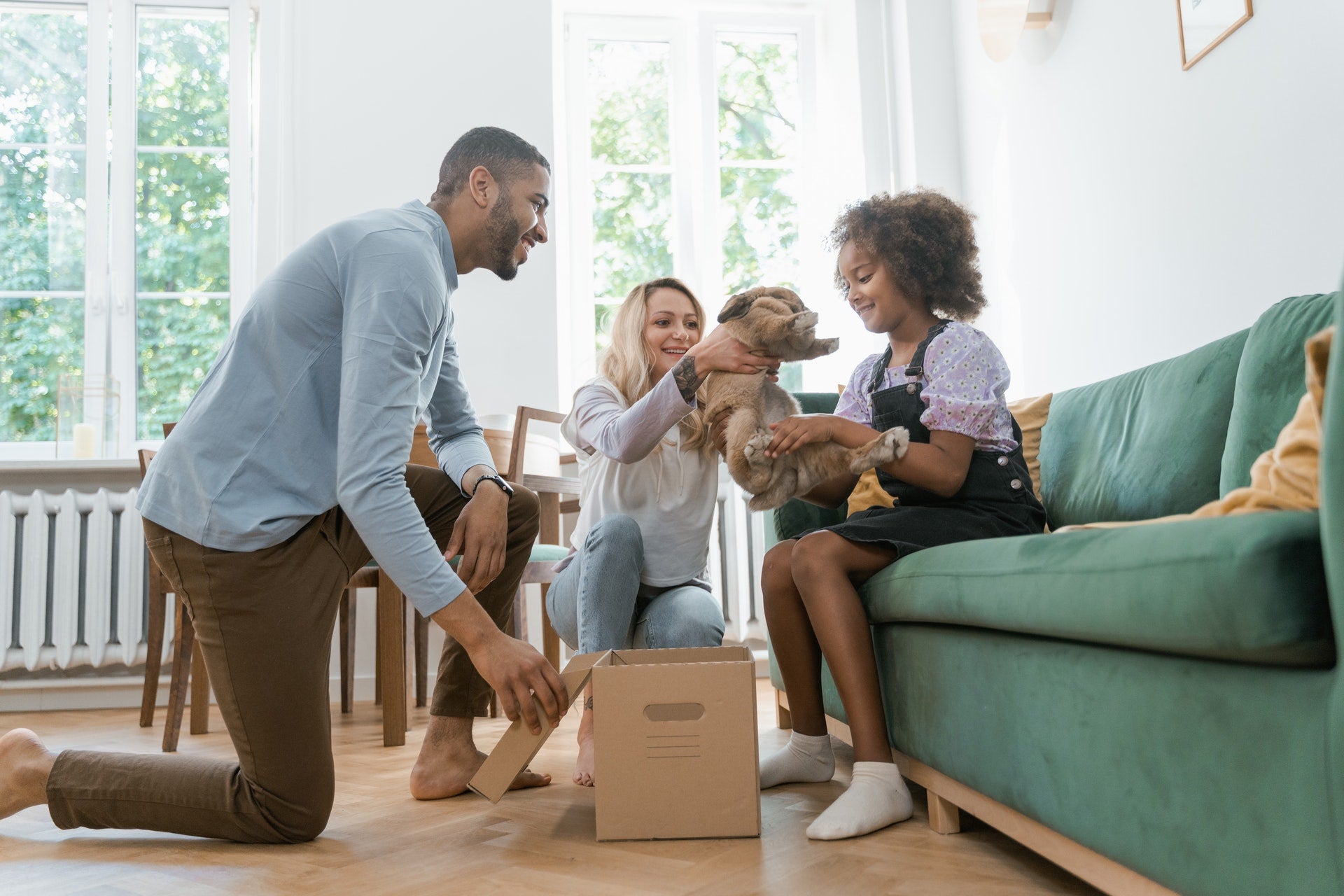 Scandinavian principles extend to all its areas of design, from electronics to architecture, and its mostly used to describe interior design, including lighting, furniture, ceramic and textiles. The design has nothing unused as it strips the unnecessary and showcases the essential elements of any product.
What is the History of Scandinavian Design?
In the early 20th century, Scandinavian design prospered through the five Nordic countries from the 1930s. The design originated from Danish Selskabet for Dekorativ Kunst, who launched Skønvirke ("Graceful Work") magazine in 1914, where the title went and became the name of new Danish style or arts and crafts movement to competing trends like Art Nouveau. However, Art Nouveau was reserved for the social elite. At the same time, Skønvirke promoted all the traditional crafts and accessible and democratic designs, a central theme of the movement in the rhetoric surrounding contemporary Scandinavian and international design firms.
Scandinavian designers like Josef Frank (Sweden), Alvar Aalto (Finland), Maija Isola (Finland) and Arne Jacobsen (Denmark) started producing their work and created a golden age of Scandinavian design. The work of these designers was inspired by functionalism, constructivism and in some cases, surrealism, and iconic designs from this era include the Spanish Chair, the PH lamp series, the Egg Chair and the Finlandia glassware series. In addition, we cant talk about the Scandinavian style without mentioning the father of Danish furniture design, architect Kaare Klint.
Scandinavian design has been one of the most popular movements in contemporary design in recent days. A lot of designs from the golden era are still in use today. Great examples include Alvar Aalto's stool designs seen in Apple stores, the unmistakeable egg chair and the PH series from the Louis Poulsen collection. Young outstanding Scandinavian designers respect the legendary pioneers of the Scandinavian design movement while they offer fresh twists of the iconic Nordic style.
What Are the Scandinavian Countries?
Scandinavia refers to three Northern European countries: Sweden, Denmark and Norway, and sometimes it may include the Nordic countries like Finland, Greenland and Iceland. Although there are cultural and historical similarities between these nations, there are several notable differences.
Sweden and Norway occupy the Scandinavian Peninsula, and Denmark is located south of Sweden across the Kattegat strait. The nations became united under the home decor because of marketing and history, starting with changing social philosophies at the end of the 1800s.
What Are the Major Elements of Scandinavian Design?
The main elements of the Scandinavian design are simplicity, craftsmanship and functionality. Most Nordic designs favor natural materials, especially leather, pale woods such as beech and ash, glass, and wool and linen textiles. While some of these items have brighter color accents and traditional patterns, most Scandinavian style designs have a minimalist appearance, and it's part of what makes the design aesthetically pleasing.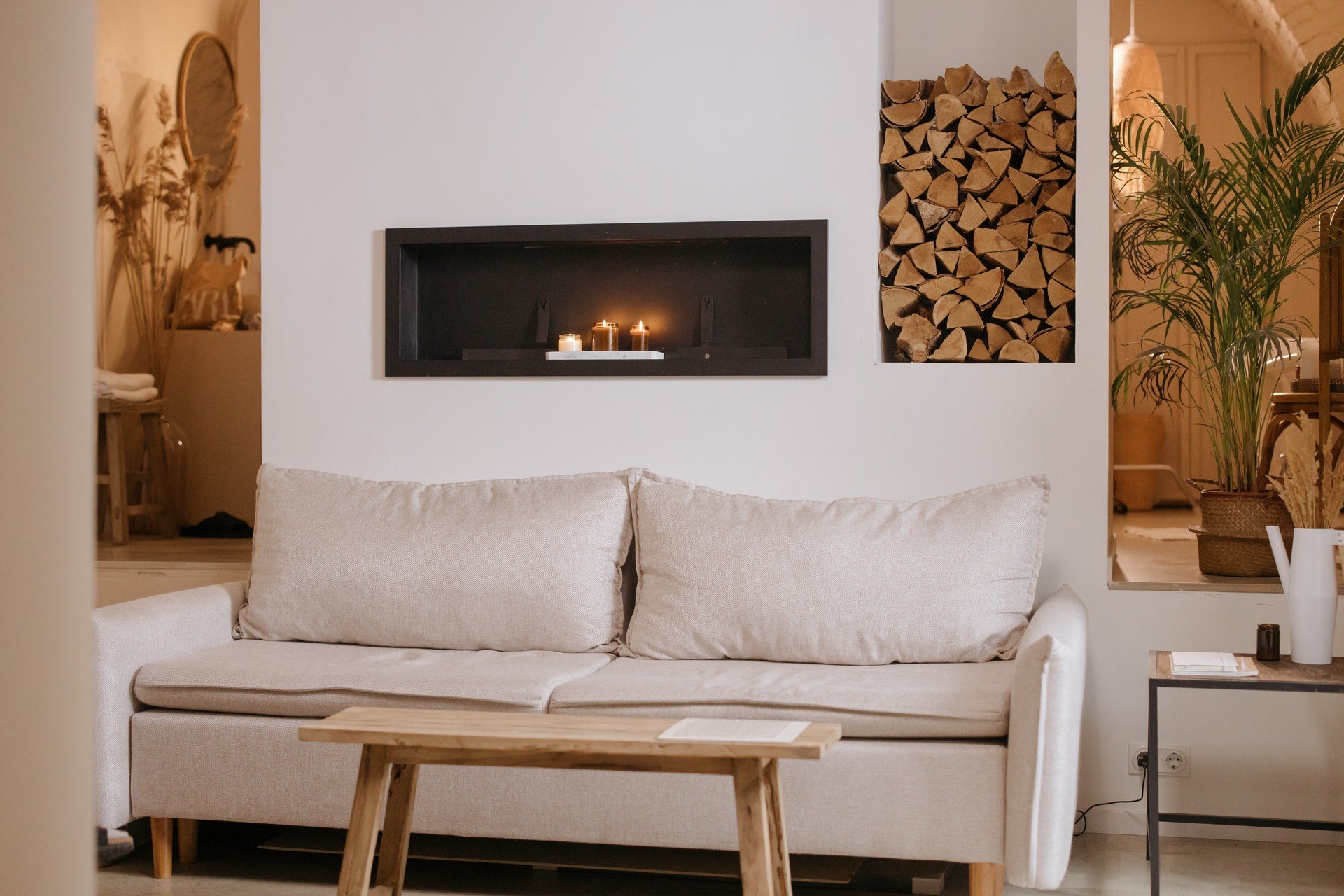 Some characteristics of the main elements of Scandinavian design and architecture include:
Light and neutral colors
Minimalistic aesthetic
Multifunctional and flexible designs
Natural textiles
An understated design that follows function
Airy spaces with plenty of light
Steel, brass and copper accents
Muted and dark hues that remind individuals of Nordic landscapes
Hanging plants and the lush greenery
Wood accents and wood furniture
Artwork as the focal point in a minimalistic space
Tactile fabrics and plush sofas
Decorative and statement pendant lights
What Are Scandinavian Colors?
Scandinavian style interiors vary and may sometimes include several influences such as boho or industrial, and they also feature a Nordic color palette. Most Scandinavian colors are heavily influenced by neutrals and bright whites with pops of tan and black.
This is not mean that the style is devoid of color. It's just that overall, most of their spaces have a monochromatic color with hues that come into play as accent pieces. Scandinavian interiors and furniture designs have gray hues, white and off-white with softened green and blue colors.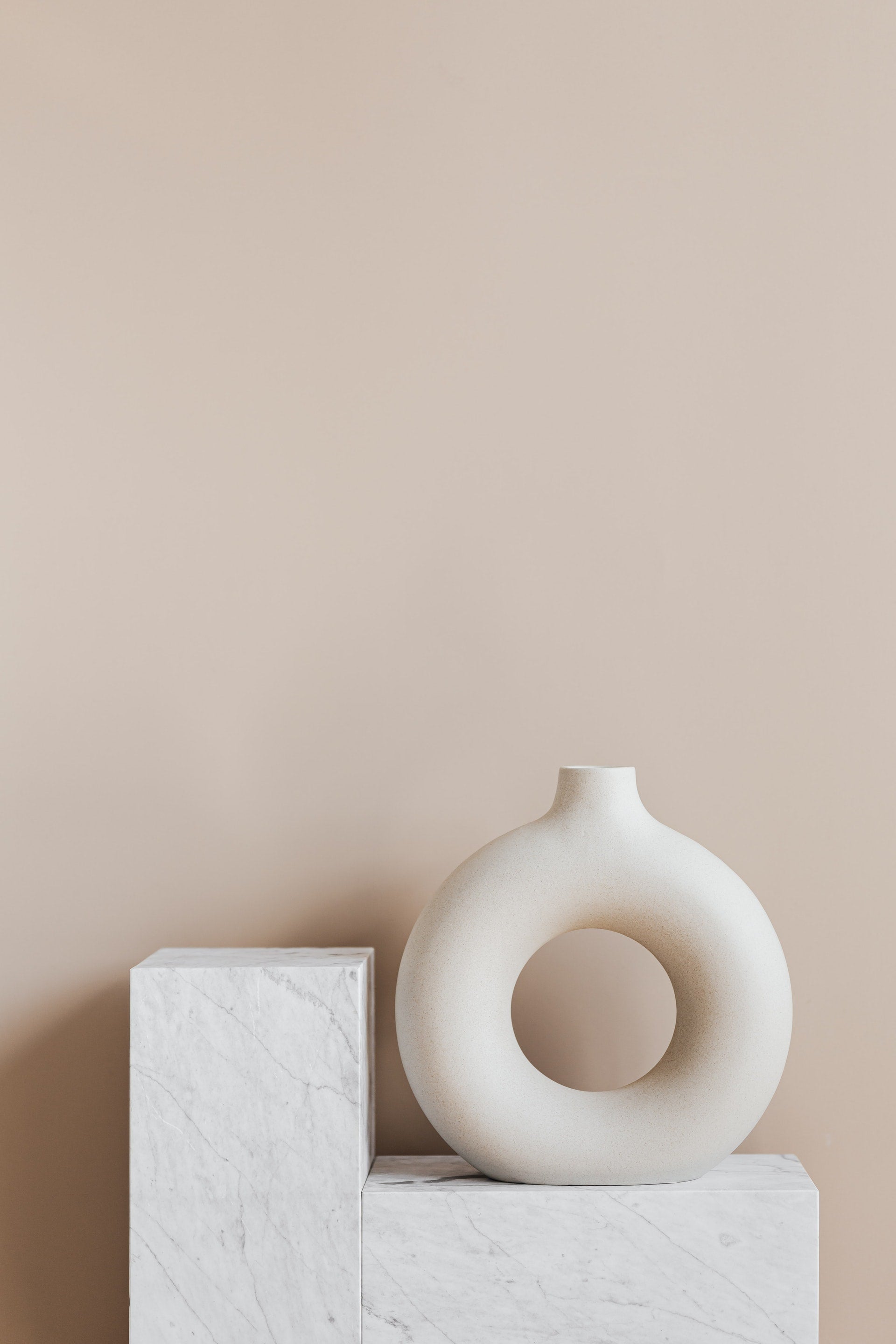 The design also has dark accents and can create bold color contrasts with other hues, including cream hues, beige and muted brown colors. The interiors feature generous wood flooring and wood furniture. The warm tones are popular thanks to the reliance on natural wood pieces and other nature-inspired colors such as sage green pops up in Scandi designs.
Why is Scandinavian Design so Popular?
Scandinavian design is popular because it combines lines and the minimalist aesthetic of traditional craftsmanships and multifunctional elements. The Scandinavian style is versatile, and it offers enough room for expression while helping to create bright and airy interiors.
The Nordic style is simple and beautiful, and it's fitting to the modern living spaces that need functional and adaptable products that will stand the test of time. Thanks to the simplicity and elegance of the Scandinavian design, it's quite easy to have a modern style and stylish space.
With this design, a few well-picked items such as light and quality furniture can make the whole difference, plus the Scandinavian interior design elements match a wide range of styles.
1. Scandinavian Interior Design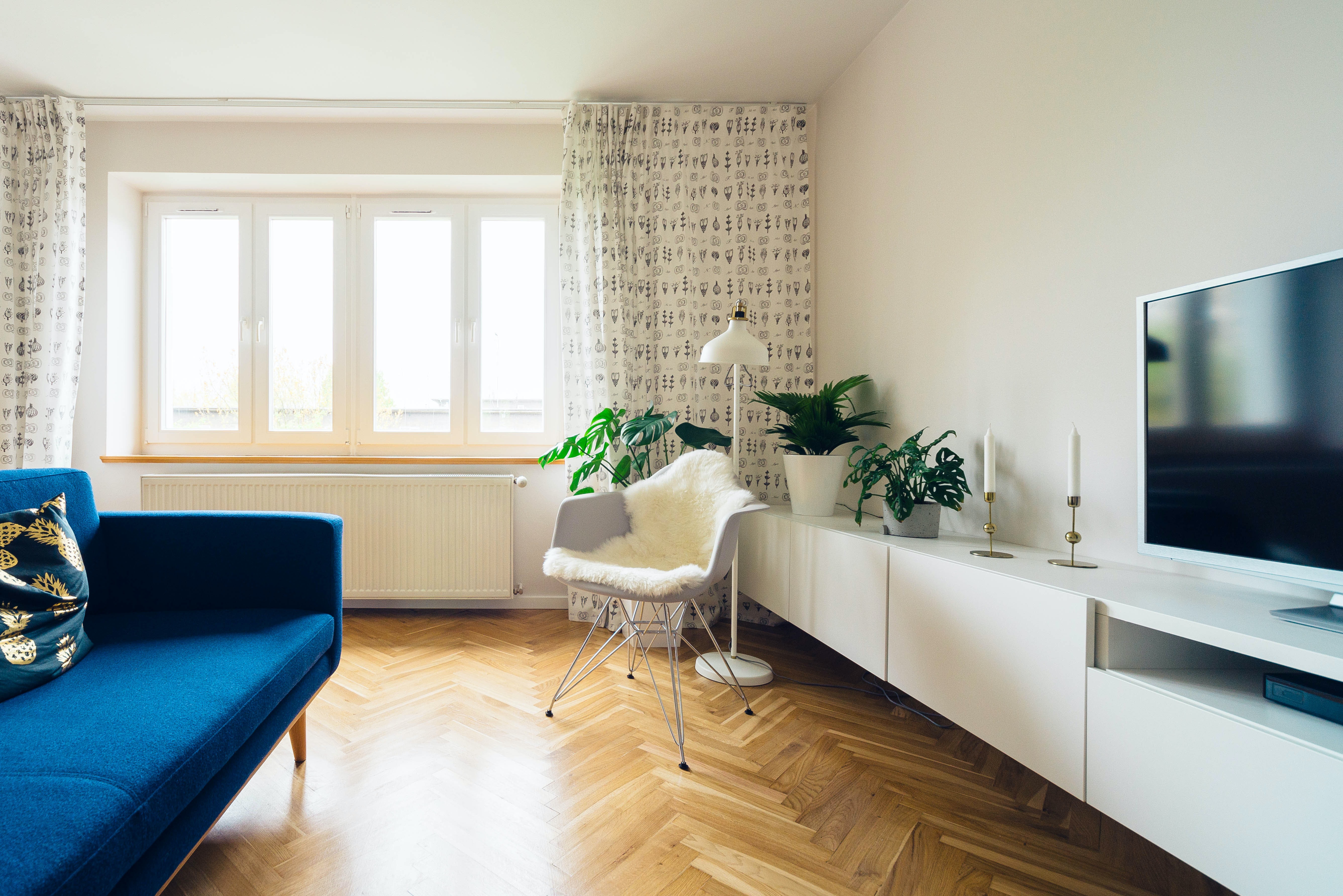 Image Source: Unsplash.com
Scandinavian interior design focuses on minimalistic aesthetics and function where it's practical and simple. The Nordic style lighting and furniture design blends into any space with ease and will often adapt to cater to different needs of any space. The Scandinavian homes have materials such as natural textiles, traditionally crafted items and solid wood.
The Scandinavian design seeks to use a neutral color palette that favors the large windows that give any room natural light, brighter hues and decorative items such as objects and artworks with traditional Nordic patterns.
What is Scandinavian-style furniture?
Scandinavian style furniture is a practical and minimalist design that furniture designers will use solid wood to craft the tables, chairs and any other furniture items that have the Nordic style. In addition, natural materials such as linen, leather and Kvadrat textiles complement the wood surfaces, and their function will play a huge role in all Scandinavian furniture design.
When implementing the furniture design in any Scandinavian room, you should think of hidden storage, flexible designs and modular shelving. The Scandinavian style space is about function and simplicity but also some of the most iconic designs in the world date back to the golden age.
What wood is used in Scandinavian furniture?
Scandinavian furniture includes wood found in the Nordic countries of Denmark, Norway, Iceland, Sweden and Finland. The most popular types of wood for Nordic style furniture are pine, beech.
These woods are lighter in color, and the woods have a minimal and subtle grain and minimal to no knot or dark markings.
2. Scandinavian Design-Living Room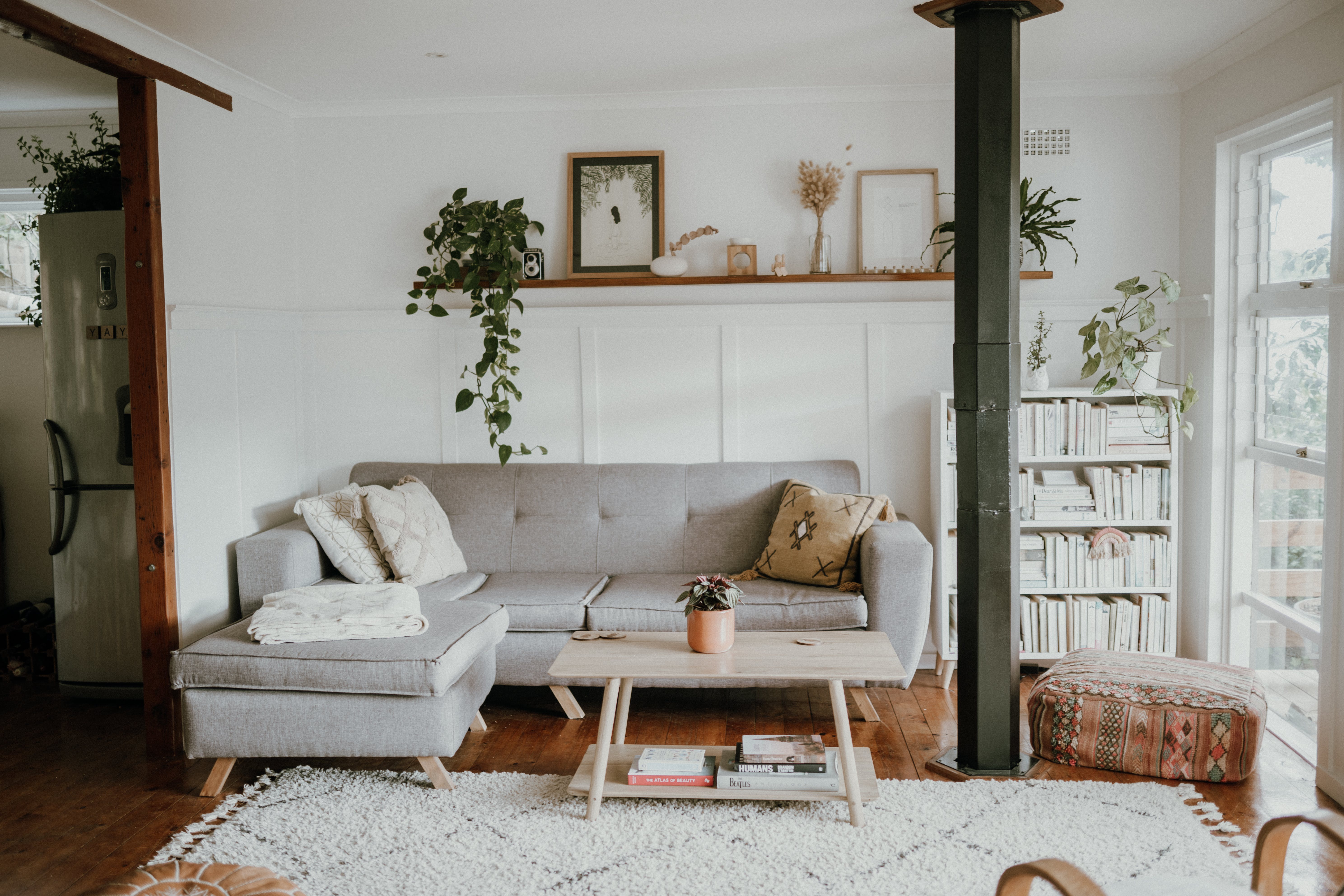 Image Source: Pexels.com
What is a Nordic-inspired living room?
A Scandinavian living room has wooden flooring with white walls and pale natural color. The living room will have large windows that flood the interior with natural light and simple designs to create a bright and airy space. In Nordic-inspired living rooms, there are also designer furniture, statement lighting and darker accents.
How do you create a Scandinavian living room?
Creating a living room in the Scandinavian style is easier than it may seem, and the living room is a great place to start as it's the heart of any home. Below are some helpful ideas to help you create your Scandinavian living room.
Clear the living room of any unnecessary items or clutter
If you can, paint your walls a light neutral color or white
Install wooden flooring and get rid of carpets from the wooden floors
Add a plush and textured rug to give you the hygge feel
Accessorize your existing furniture with natural textiles
Choose a statement pendant light to brighten up your space
Pick a few simple wooden items to decorate the shelves
Add some plant pots here and there in your room
Get rid of any loud patterns but don't be afraid to use bold artwork on your walls.
Use the muted blue accents that will contrast the lighter hues.
3. Scandinavian Design-Kitchen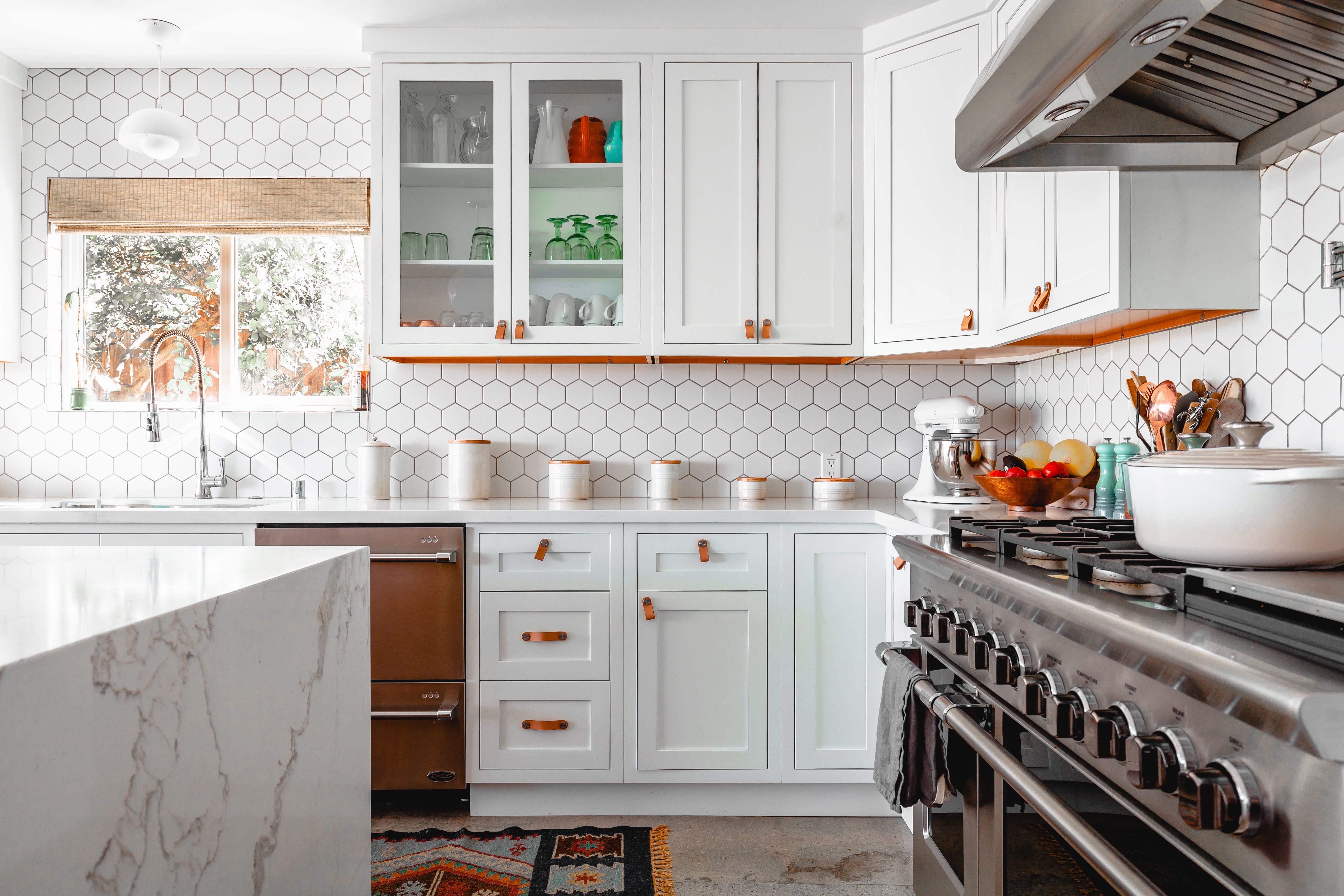 Image Source: Unsplash.com
A Scandinavian kitchen is full of simplicity and function, and like with any Nordic design, kitchens using this style have some features. They include wooden surfaces, clean lines, light hues, and other practical features.
In the modernist design, one can add dark cabinets, sleek metal stools and tile patterns to create a focal point and choose well-chosen accessories and kitchenware.
How do you create a Scandinavian kitchen?
To create a Scandinavian kitchen, you should follow some easy steps. Because of the Scandinavian design's versatility, you can easily choose what looks best to suit your home decor preferences. In simple terms, choose:
Light cabinet colors to give a brighter look
Clever storage solutions for the kitchen tools and glasses
Darker cabinets for a bold contrast
White or light neutral hues on the walls
A minimalist wall clock
Wooden flooring where you can use high-quality textured wood-style vinyl or laminate
A pendant lighting of the Nordic design
A spacious wooden dining table that comes with comfortable dining chairs
Creative accessories which are practical but still beautiful
Wall decor or wall art
4. Scandinavian Design-Bedroom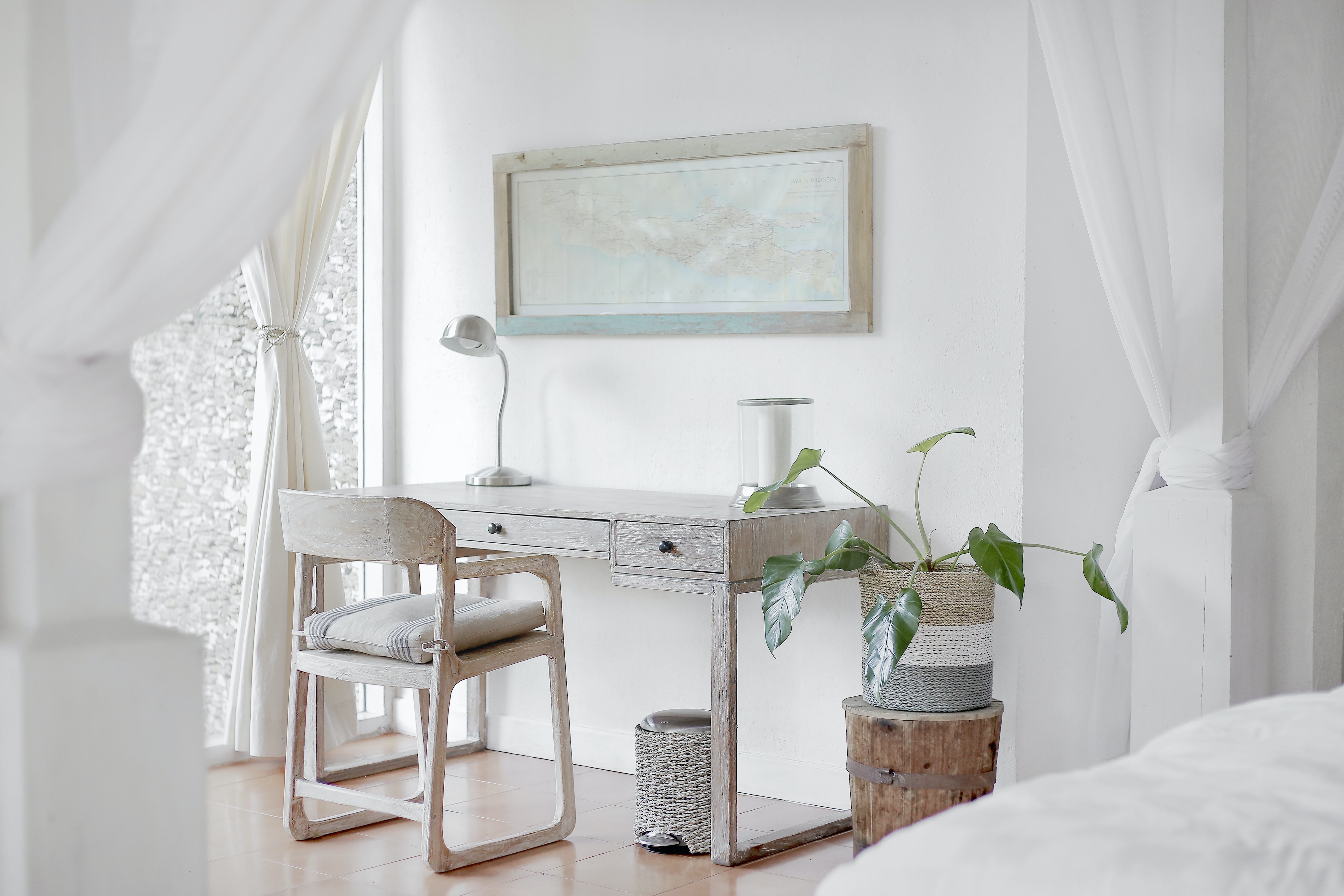 Image Source: Unsplash.com
The hygge concept seems tailored for most bedrooms as naturally, Scandinavian bedroom design will have several elements that give maximum comfort. To transform a bedroom into hygge heaven, one can use wooden flooring, natural textiles, warm throws and a plush rug. In addition, to complete the Nordic-style bedroom, you can add some plants, decorative accents, wall art and natural light.
How do you create a Scandinavian bedroom?
To make your Scandinavian bedroom tranquility and comfort heaven, there are some bedroom design tips you can follow:
Use a fluffy duvet, natural textiles and plush pillows to transform your bed
Install wooden flooring
Keep things simple but with some decorative accents
Choose materials and items with neutral and light colors
Purchase a quality wool throw, whether it has patterns or not
Buy a minimalist Scandinavian design dresser
Choose a simple but unique nightstand to place a minimalist lamp
Add a plush rug on your bedside to walk on the first thing in the morning when you wake up
Add one or two plants to bring some nature to your bedroom
Pick a calming artwork to decorate a wall
5. Scandinavian Design-Bathroom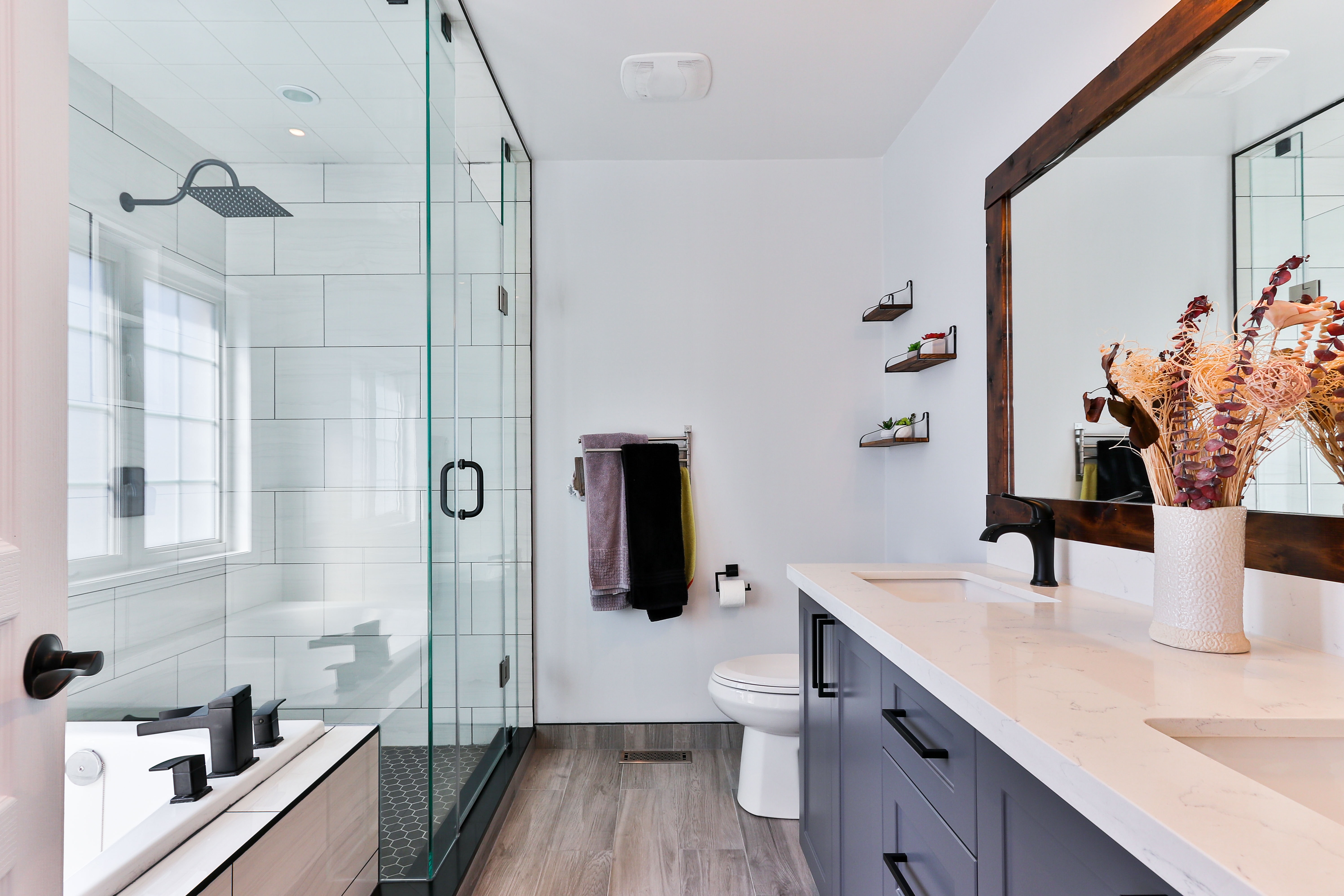 Image Source: Unsplash.com
Like Nordic-style kitchens and bedrooms, a Scandinavian bathroom design focuses on function and simplicity. An interior designer will include white tiles or white walls and light furniture or wooden cabinets with wooden accents. Open shelving systems, pot plants and minimalist wall sconces can also be found in a Scandinavian bathroom.
How will you create a Scandinavian bathroom?
To create a Scandinavian bathroom, there are a few classical elements of the Noric design you will need to use, and they include:
Wooden accents on the cabinets
White walls and cabinets
Minimalist lighting, whether with or without metal accents
Plush towels
Practical yet beautiful storage solutions
Tile flooring or tiles on the walls
Furniture, faucets and any other bathroom items to be designed with clean lines
Open shelving to offer easy access to essential items
Plants
A scented candle that will bring Scandinavian landscapes into your bathroom
Where to Shop Scandinavian Style
There are several places you can shop Scandinavian style from, and they will depend on the price range you want to go for.
a). Budget
Ikea is a Scandinavian superstore while on a budget, and it's the brand that brought the Scandinavian style into the mainstream. While Ikea is a cheap way to shop for modern trends, it offers a wide range of high-quality accent pieces at affordable price tags.
Ikea is the best place to shop for a minimalist space for things like lamps, shelving, side tables and soft goods like throw pillows and window treatments. However, for your sofa or dining table, it's advisable to invest more money as it will be worth it and also you don't need to update these items often.
b). In the Middle Budget
When shopping with a medium budget, you should try out the shop Scandinavian Designs as it's usually considered an older brother of Ikea. The store will offer the design style of moving from a first apartment to settling into a grown-up home firmly.
Scandinavian Designs have a range of looks, including Scandi silhouettes and contemporary ones that take on classic pieces. It is a great place to shop when you need matching furniture sets, such as dining room and office.
c). High End
Now and then, you may need to splurge on a vintage piece, and picking one special item that completes the room is important. Whether it's a stylish credenza balancing your dining room or a beautiful side chair next to your fireplace, investment pieces will never go out of style as they have a lasting power making them worth the money.
To shop for Scandinavian pieces, Pamono shop is a great sound, and even the company is mostly high-end because of the quality and age of the items, you should scroll carefully. However, now and then, you will always spot amazing deals.
Is Scandinavian Style Here to Stay?
In the design world, trends and timeless styles are staples for interior decorating. However, nothing is static in the design world. So is the Scandinavian style timeless?
Scandinavian interior design has evolved over the years to accommodate tastes and cultures, and some newer trends usually fit well with the traditional aesthetic. However, others are invasions in the new territory, such as millennial pink, bright yellows and bold color blocks.
In maintaining the old and new in the Scandinavian design, Scandinavian designers continue to focus on crafting high-quality pieces and decorative arts with a touch of what is new in the Scandi design. We look forward to seeing what is next in Scandinavian architecture, interiors and Scandinavian fashion.
What are Some Tips to Bring Scandinavian Style to Your Home?
1. Scandinavian design is open and minimal
There is no room for clutter in the Scandinavian design as the spaces will strip decor to a minimum, leaving open rooms and leaving the light. Notably, a minimalist space doesn't mean cold and stark, and it just means that the style makes a place for everything. In addition, the design maximizes the use of each furniture piece, and there might be hidden storage that will double up as seating, table or footrest.
The minimal style means the style will use every available space to leave the room as open as possible. The goal of the minimal style is to have a place for everything, and if it doesn't have a place, then maybe it's not necessary. Artwork, furniture and architecture with simple and clean lines help to prevent excess visual stimulation that may clutter the mind.
2. Scandi style favors light and nature
The minimalist approach and open spaces complemented the light wood in Scandinavian furniture and flooring. Light-wood is also a reflection of the maximum amount of light when warming space with the wood's texture, tone and grain and nature will prevent lightness from feeling stark.
Light also helps in color choices as the color palette in Scandi style maintains a monochromatic style with a mix of neutral and white in wall color, printed textiles and furniture. Neutral and light colors are great for expanding spaces and making them feel bigger even when using minimal decor, and the bright pops of colors will appear in your accent pieces to add visual interest.
3. Contrast is vital
Contrast plays a huge role in Scandinavian style as black and white form a striking contrast, but they are often used with contrasting colors such as brown, yellow and blue for added visual interest. However, color is not the only way to contrast, as contrast also comes in textures like in smooth woods next to plush fabrics.
When incorporating this Scandinavian international design in your home, you should consider the mood the textures and colors create, as moods can also contrast. The Scandinavian style allows mixing and matching tastes with a clean and simple goal in mind.
4. Scandinavian furniture is functional and flexible
The clean lines are more obvious in the Scandinavian furniture more as each piece is designed with an eye for minimalism and function and without sacrificing beauty. The mid-century modern style has been heavily influenced by the Scandi design, even though the Scandinavian style depends on natural elements and flexibility in each of its pieces.
One of the major benefits of flexible functionality is that Scandinavian pieces of furniture will easily blend with other styles. They pour fresh air into the contemporary designs and add some natural elements into a mid-century modern home. The secret is for contemporary designers to identify the similarities in styles and use them to create a united look.
5. Hygge is essential
The Hygge concept comes from Denmark, and it's used to describe a sense of coziness and calm, and it has some design elements associated with it. Notably, the word represents more of a feeling than specific elements or items.
A room with hygge may incorporate candles to add actual warmth and visual and may also have a soft upholstery and a blanket to invite the room's occupants to relax for a while. Hygge encourages people to stay in the present and experience it by slowing down and enjoying the here and now.
This translates to pieces that feel welcoming and look comfortable for design, and the room's design should make you want to stay in the moment.
6. Scandinavian design is timeless
The Scandi style is timeless thanks to the multi-function and simplicity aspect, and the style won't date your home. In addition, the neutral palette allows a user to easily transition through trends and seasons by swapping out accent pieces and colors.
Scandinavian gives a look that stays away from glam and flourishes because it doesn't incorporate every trend that comes along. Instead, neutral accents and colors are like a palette that you can change or adjust without fully renovating your interior design.
7. Sustainability is a vital part of Scandi style
Sustainability allows the Scandinavian style and timeless pieces that will last for years, a minimal approach and natural renewable materials. Scandinavian designs also have handmade, hand-sewn elements that come from a culture steeped in the tradition of fine craftsmanship. Scandinavians strive to maximize the quality materials at hand and use the materials to bring plenty of joy and light to the long winter nights.