Visiting France for the first time can be exciting yet overwhelming, especially if you're a romantic and want to live out your best memories from French movies. Granted, France awakens the romantic in all of us.
The country boasts a rich cultural heritage, amazing architecture, beautiful gardens, cathedrals, and museums, not to mention authentic French cuisine. In addition, there are numerous castles, sandy beaches, and vineyards waiting to be explored.
Paris is certainly the most famous and tourist-loved city in France. However, there are a lot of other picturesque cities like Nice and Lyon with great attractions and plenty of experiences to delight in.
Over the years, top cities in France have preserved their unique history and culture. For example, Nice has an Italian feel, while Strasbourg is known for sauerkraut and other German cuisines. Additionally, Lille boasts Belgium architecture.
Ready to be awed by the beautiful cities in France? Let's dive in.
Paris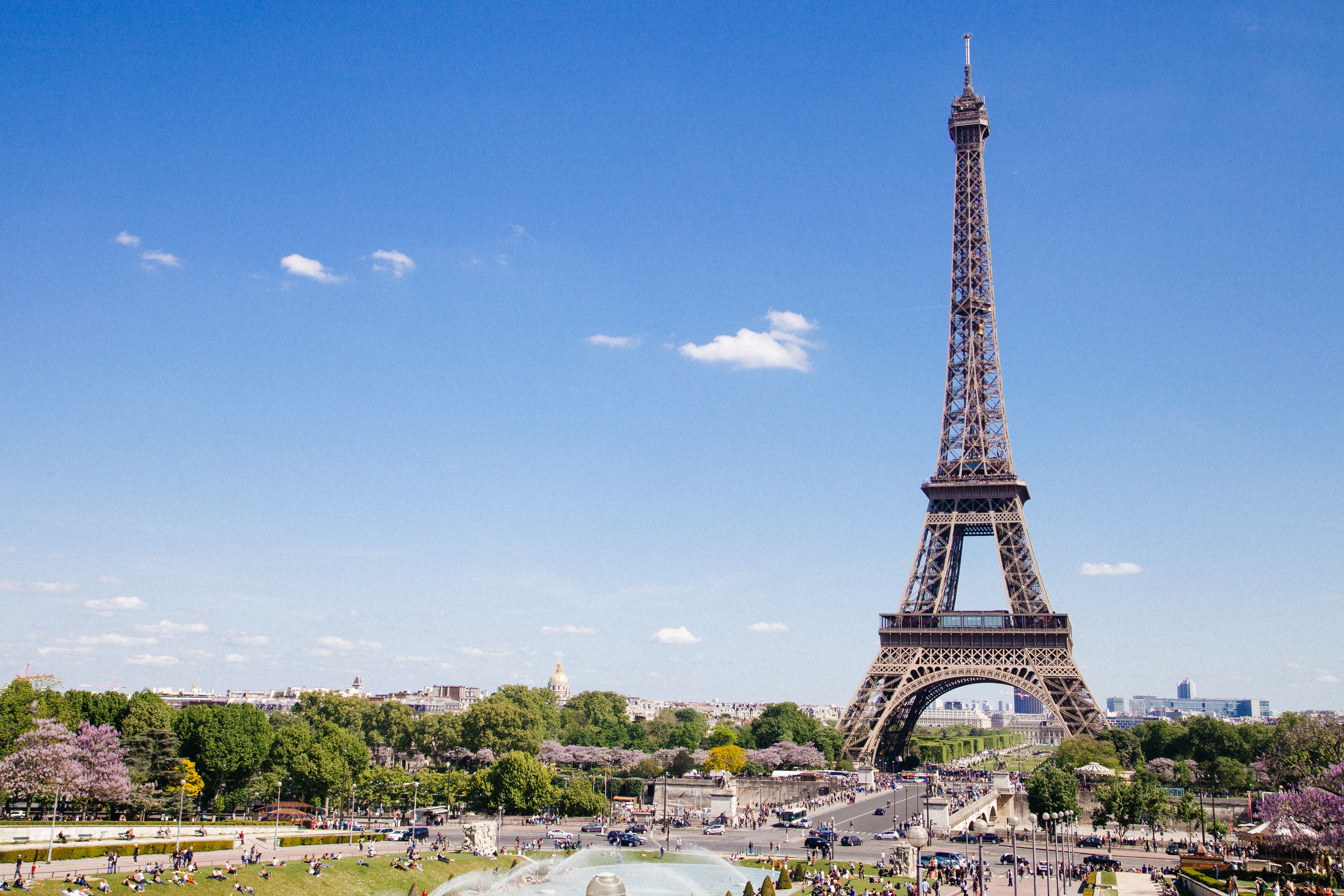 Paris is the capital city of France and one of the most visited tourist cities in the world. This amazing city filled with history and culture is a must-visit at least once in your life.
Also referred to as The City of Light, Paris is graced by cobblestone streets, attractive buildings, and great boulevards. There are endless experiences to indulge in this city, such as visiting museums, enjoying a pastry at a cafe, or watching the sun go down in the Park.
The French city of Paris is also known and loved for its unique landmarks. These include the Eiffel tower and Notre Dame Cathedral, offering breathtaking views. In addition, the Louvre Museum and the Sacré-Cœur Basilica are two must-see museums and churches in the city.
Nothing gives the joie de vivre in Paris more than a stroll through the gorgeous Parisian gardens. Jardin des Tuileries and Jardin du Luxembourg are among the calm but beautiful gardens in the city.
There are many sidewalk bistros and cafés where you can live out your Parisian dream with friends and locals. When you're not cruising down the Seine River bridge in a boat, you can find yourself eating through the gastronomic city, thanks to the wide array of Michelin-starred fine dining restaurants.
The elegant city is also a little heaven for shopping lovers. Here, you will find numerous designer stores along the Avenue des Champs-Élysées.
Nice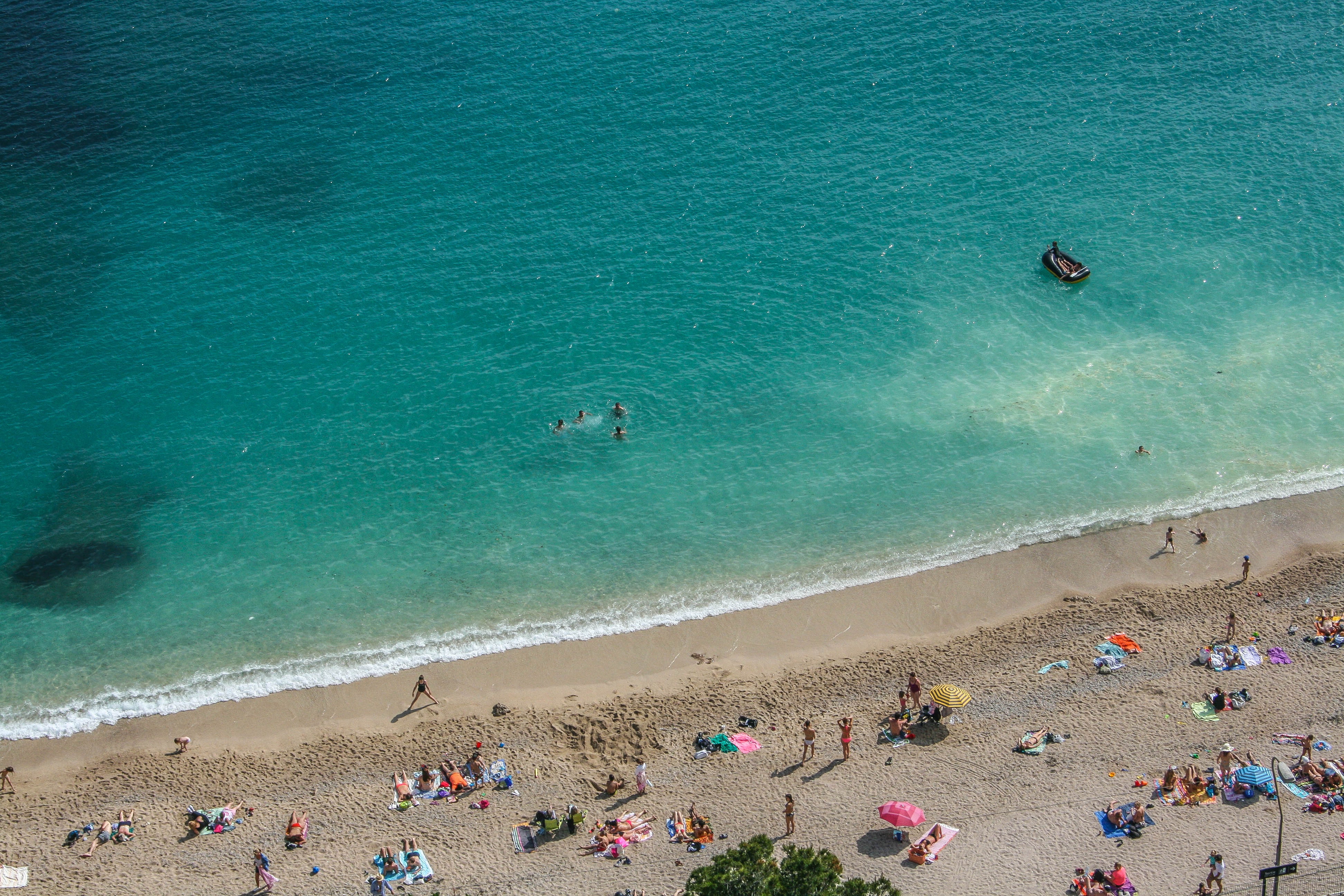 Nice is a charming city set on the French Riviera. It is also the fifth largest city in the country. Characterized by sandy beaches, art museums, and Italian architecture, this historic city has certainly earned its spot as a summer destination for many.
Iconic landmarks in Nice include the Promenade des Anglais, which envelopes the bay allowing you to walk around and enjoy the turquoise waters. You will also enjoy the Old Town, Vieille Ville, which boasts an Italian flair and design.
The Old Port city of Nice is also home to beautiful medieval cobblestone streets and historical monuments, such as a Baroque-style cathedral from the 17th century. It's also home to works of famous artists like Henri Matisse, as seen in the Musée Matisse.
You can enjoy refined cuisine in this picturesque city but be sure to try salade niçoise, which is famous in the region. Traveling to Nice is super easy because of the Nice airport. In addition, you can tour other cities around nice, such as Saint-Tropez, Cannes, and Monaco.
Lyon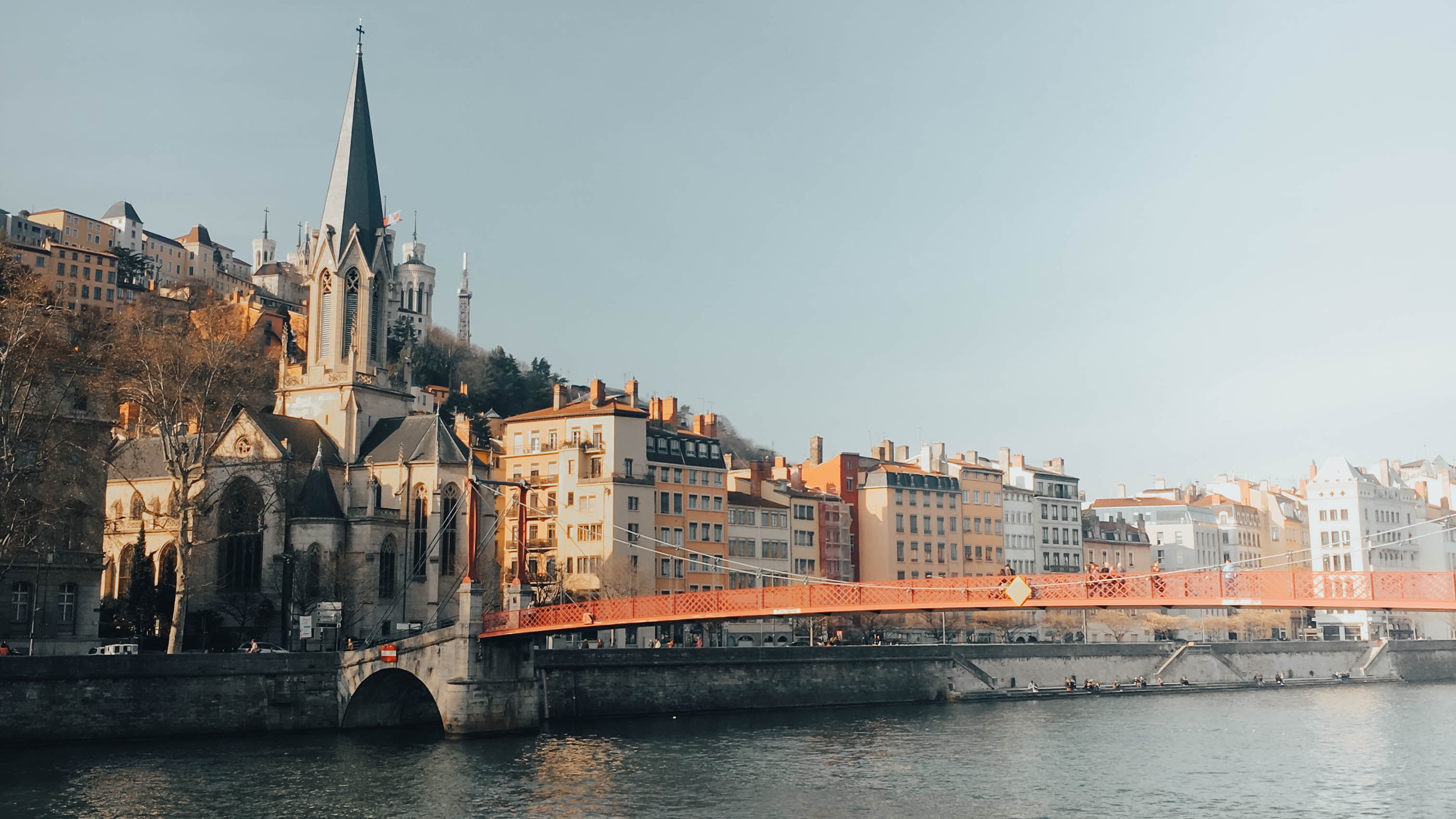 Lyon is undoubtedly one of the most beautiful and largest cities in France. Set on the banks of the Saone and Rhone rivers, this UNESCO World Heritage Site is a delight to tour.
Distinguished by its old town charm, Lyon is graced by a rich cultural heritage. There are many Roman and Egyptian art collections in the many galleries and museums in the city. For example, the Musée des Beaux-Arts in Lyon is the second largest museum after the Louvre in Paris.
It's unsurprising that this city is often referred to as the second largest in the country!
Besides the covered alleyways and narrow streets, Lyon is famously known for its authentic French cuisine. Here, you can experience the local dining in bouchons, serving traditional Lyonnais food.
Graced with Roman architecture, Lyon is a great city to walk around, so be sure to pack a comfortable pair of walking shoes. Other great attractions in this gastronomic city include Cathédrale Saint-Jean-Baptiste and Basilique Notre Dame de Fourvière.
Toulouse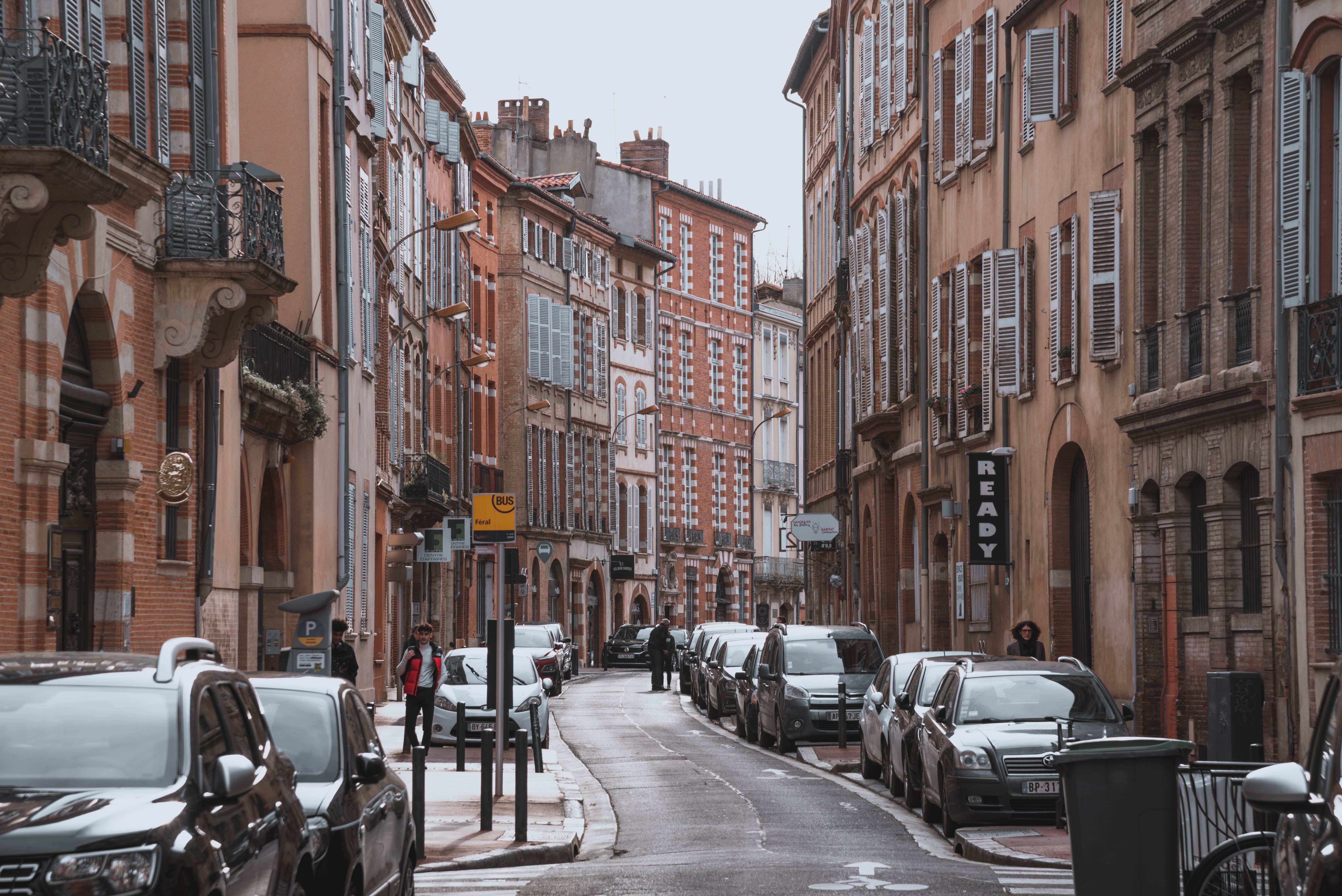 Toulouse is a quaint city located in Southwest France. It is also the fourth largest city in the country. There are a variety of things to do in this city, such as visiting different art galleries. In addition, the weather is pristine and favorable for exploration.
If you're an aircraft nerd, you will enjoy the various aerospace and aircraft museums in Toulouse, which is home to Airbus.
Unlike other French cities, Toulouse is loved for its unique architecture characterized by distinct red-brick buildings. As the city awakens in the mornings and late afternoons, the light casts a beautiful rose hue on the buildings.
Hence the city's nickname "The Pink City."
Toulouse is also a major metropolitan area of France with a bustling commercial sector. However, it has managed to maintain a calm and laid-back feel, unlike other cities in France. In addition, the city is a UNESCO world heritage site owing to the Basilique Saint-Sernin cathedral and Couvent des Jacobins church.
While walking down the narrow streets is a great way to take in the Pink City, we recommend a boat cruise down the Garonne River and the Canal du Midi for magnificent views.
Marseilles
Marseilles, also known as Marseille, is France's second largest and oldest city. Located on the Mediterranean coast, this bustling seaport dates back to about 2600 years ago. In addition, it is the European capital of culture.
Tourists visiting Marseilles go straight to the Vieux port (old port) conveniently set in the heart of the city. Here, you can marvel at fishermen returning to shore while devouring local seafood dishes, such as bouillabaisse.
Another must-visit area of the historic quarter is Le Panier, Marseille's Old town. The narrow streets, boutiques, and cafés are all inviting and worth checking out. Also, be sure to visit the Basilique Notre-Dame de la Garde to see more of this historic city.
A day trip from Marseille will take you to the postcard-worthy villages of Provence, Aix-en-Provence, and Cassis.
Nantes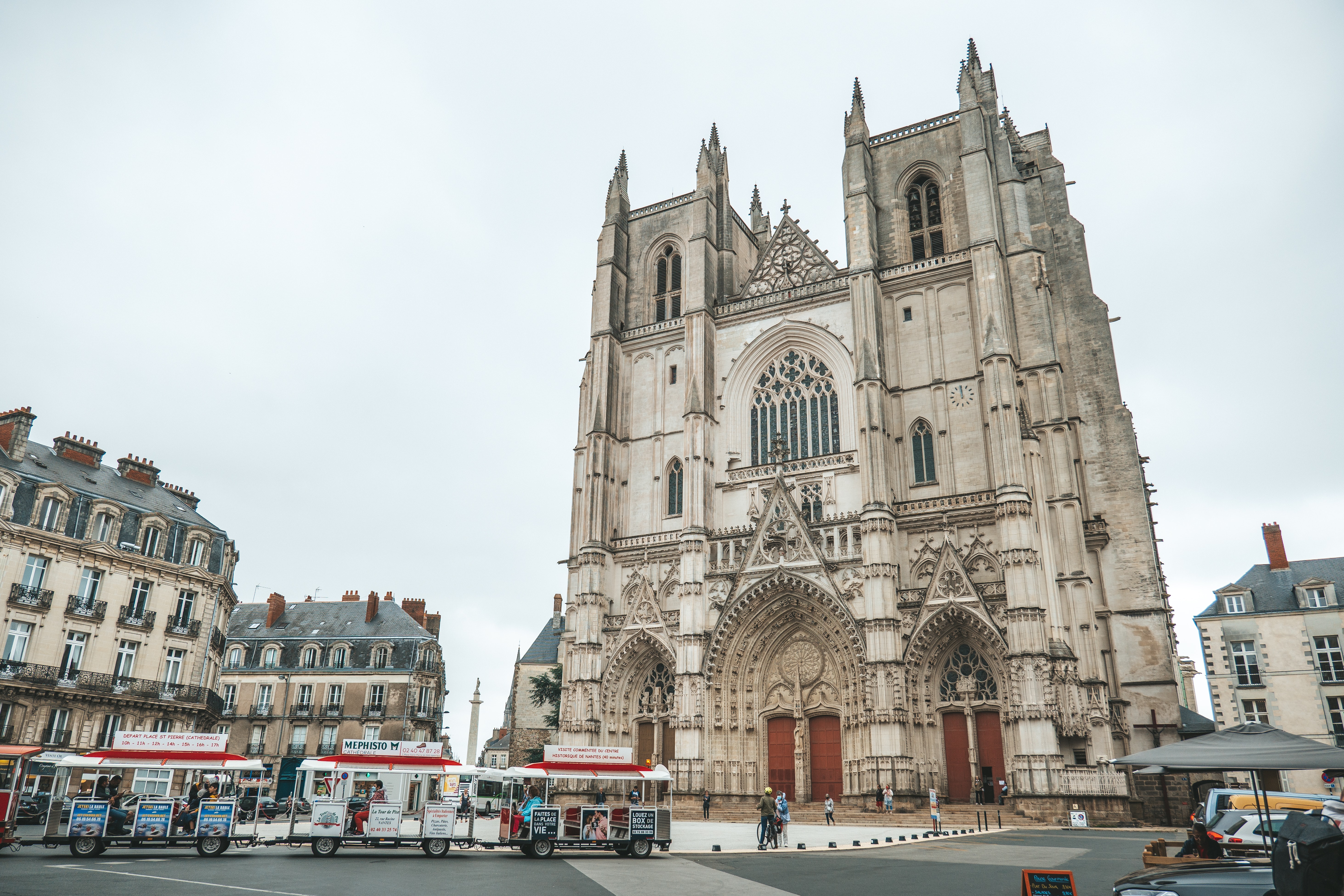 Nantes is arguably one of the best cities in France, and for a good reason. The historic city was once the capital of Brittany during the middle ages. Now, the town has its old charm and a modern vibe due to its growing student population.
Nantes, also one of the largest cities in France, is home to historical monuments, such as churches and cathedrals. This includes the Chateau of the Dukes of Brittany, Château des Ducs de Bretagne, which was home to Francis II, the last Duke of Brittany.
The Musée d'Histoire de Nantes is also housed in the Château des Ducs de Bretagne. Here, you can learn the history of Nantes. In addition, the Chateau has a bookstore, beautiful gardens where you can take a rest, and even a crêperie restaurant with crêpes and frozen desserts.
The Cathedrale Saint-Pierre-et-Saint-Paul is also alluring and worth exploring.
Another must-visit site in Nantes is its historic quarter known as the Bouffay district. Filled with half-timbered houses, the quarters are fascinating, and the cobblestone streets welcoming. In addition, there are plenty of shops, bistros, boutiques, and crêperies to explore.
Nantes is bustling with French culture and beauty. It is also a gateway to the Loire valley, which is nothing short of immaculate.
Finally, a trip to Nantes is not complete without a stop at the Les Machines de L'île, where you can see futuristic mechanical animals in real life!
Bordeaux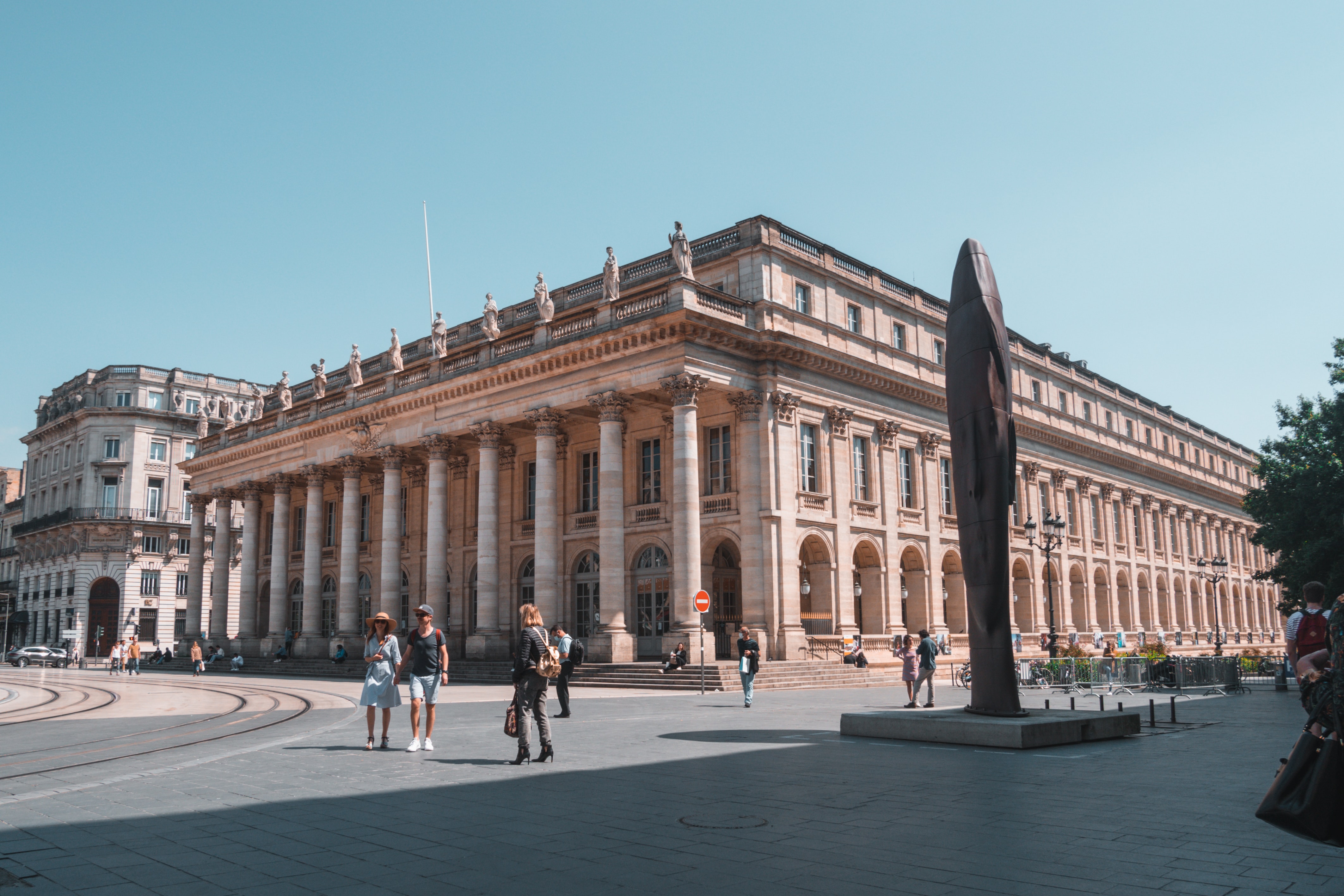 Bordeaux is located in Southwest France on the banks of the Garonne River. The beautiful city has over 300 classified historic monuments, all UNESCO World heritage sites.
The architecture in Bordeaux will have you marveling the entire time. For example, the city is perfect for walking around while discovering hidden gems on every corner. If you have the time, you can stop at Le Grand-Théâtre and enjoy performances by Opéra National de Bordeaux all year.
Besides its stunning architecture, rich history, and culture, the French city of Bordeaux is loved for its famous wine. The wine capital is filled with vineyards and wineries making simple and prestigious wines.
Examples of wine originating from Bordeaux include reds like Merlot and whites like Sauvignon Blanc.
Unlike other busy French cities, Bordeaux is easy to walk around, thanks to the graceful tree-lined boulevards. You can tour Les Quais for calming views of the river or go up the Pey-Berland Tower for amazing views of the picturesque city.
If you love vintage shopping, Bordeaux has many flea markets that will have you marveling at unique finds!
Strasbourg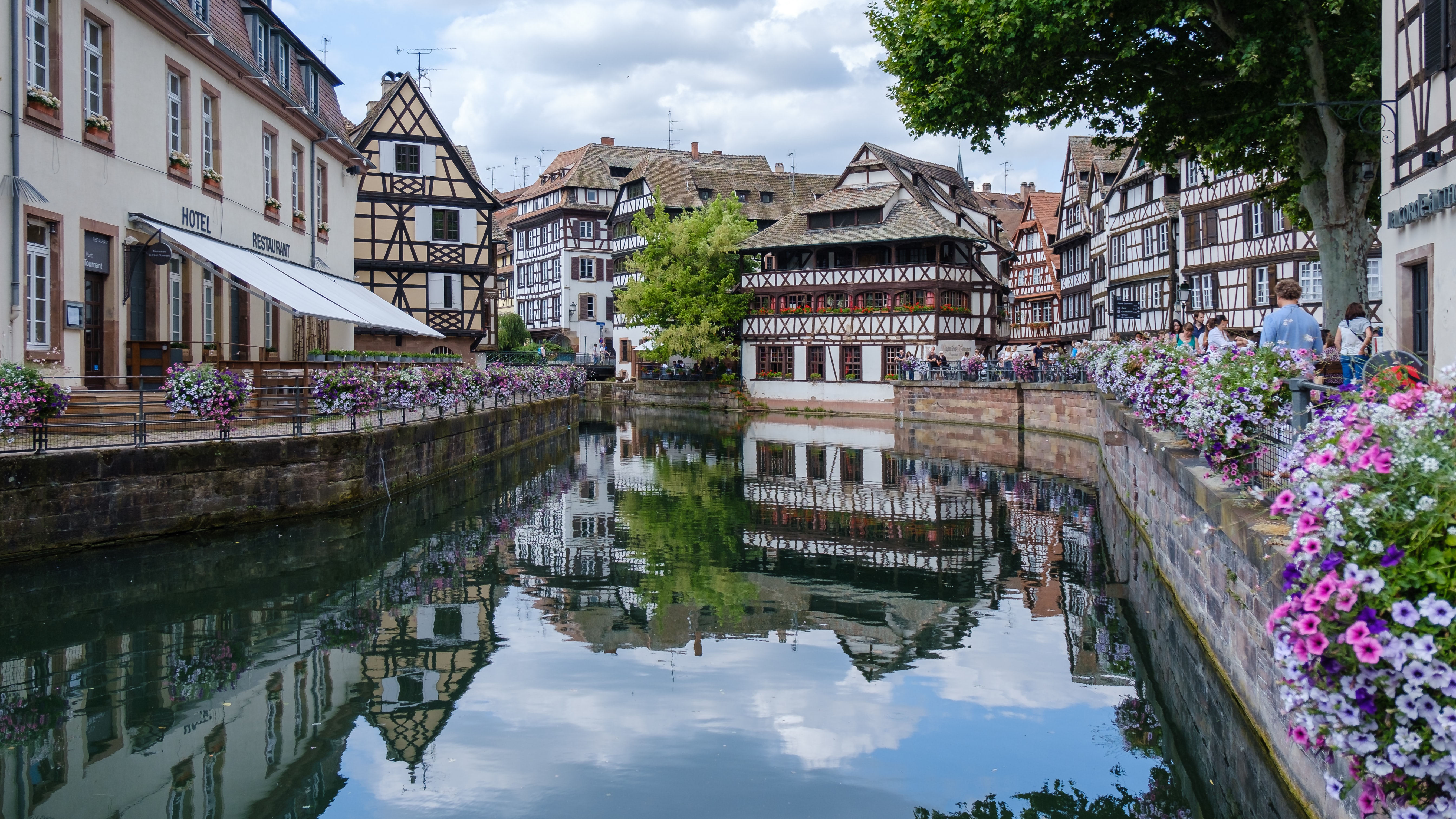 Strasbourg is a 2000-year-old city and one of the unique cities you will visit in France. The capital of the Alsace region and home to the European Parliament, this gem of a city is worth visiting.
Graced by half-timbered houses, the city's architecture is stunning and oh-so-picturesque. Additionally, Strasbourg's strategic positioning on the border of France and Germany is to thank for the culture and cuisine of this region.
Grande-Île district is a UNESCO world heritage site in the center of Strasbourg. Here you will find La Petite France, a historic quarter built on an Island in the heart of the city. La Petitte France is also home to the medieval old town of Strasbourg.
Other historic centers in the city include the gothic cathedral, Cathédrale Notre-Dame de Strasbourg, Maison Kammerzell, Musée de l'Oeuvre Notre-Dame and Eglise de Saint-Thomas.
Lille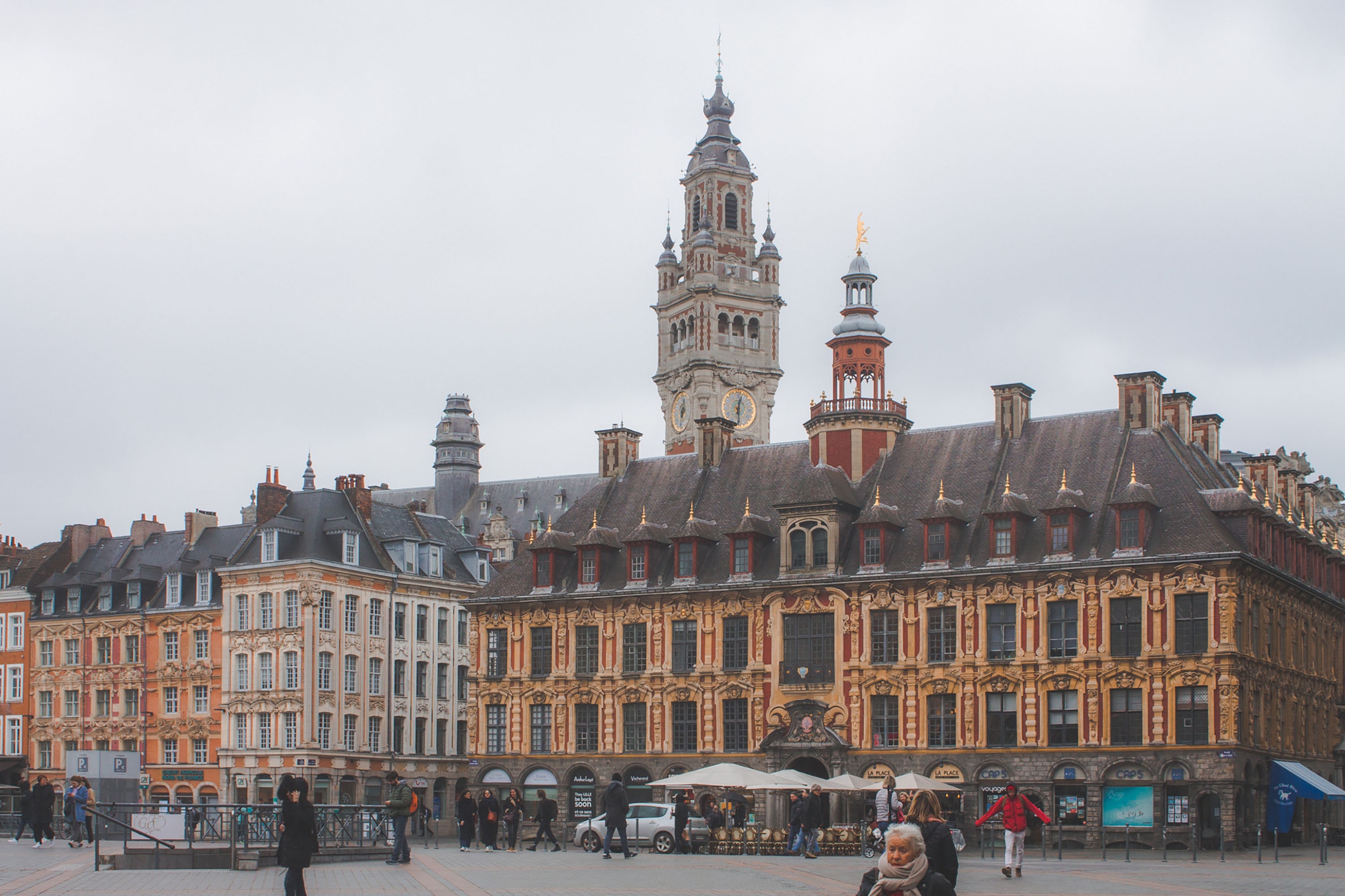 Lille is a charming city located in Northern France. It is also the historic capital of the Flanders region. Additionally, Lille is the largest city in this northern region of France.
Booming with art and culture, it is easy to see the Flemish influence in the city's enchanting architecture and cuisine. This is, of course, owing to its neighborhood with Belgium.
Other places to admire the Flemish and French baroque architecture in Lille include La Vielle Bourse and the Grand'place. In addition, you can walk down the beautiful streets of old town Lille brimming with stunning art and views.
Once a merchant city, modern Lille is bustling with students, museums, and art galleries, all worth checking out. For example, the Musée du Louvre-Lens, although about 40 minutes from Lille by train, is a great stop to marvel at the artwork on loan from the Louvre museum in Paris.
Lille is not just for art lovers. There are great shopping areas and a thriving night scene to be explored and enjoyed.
Dijon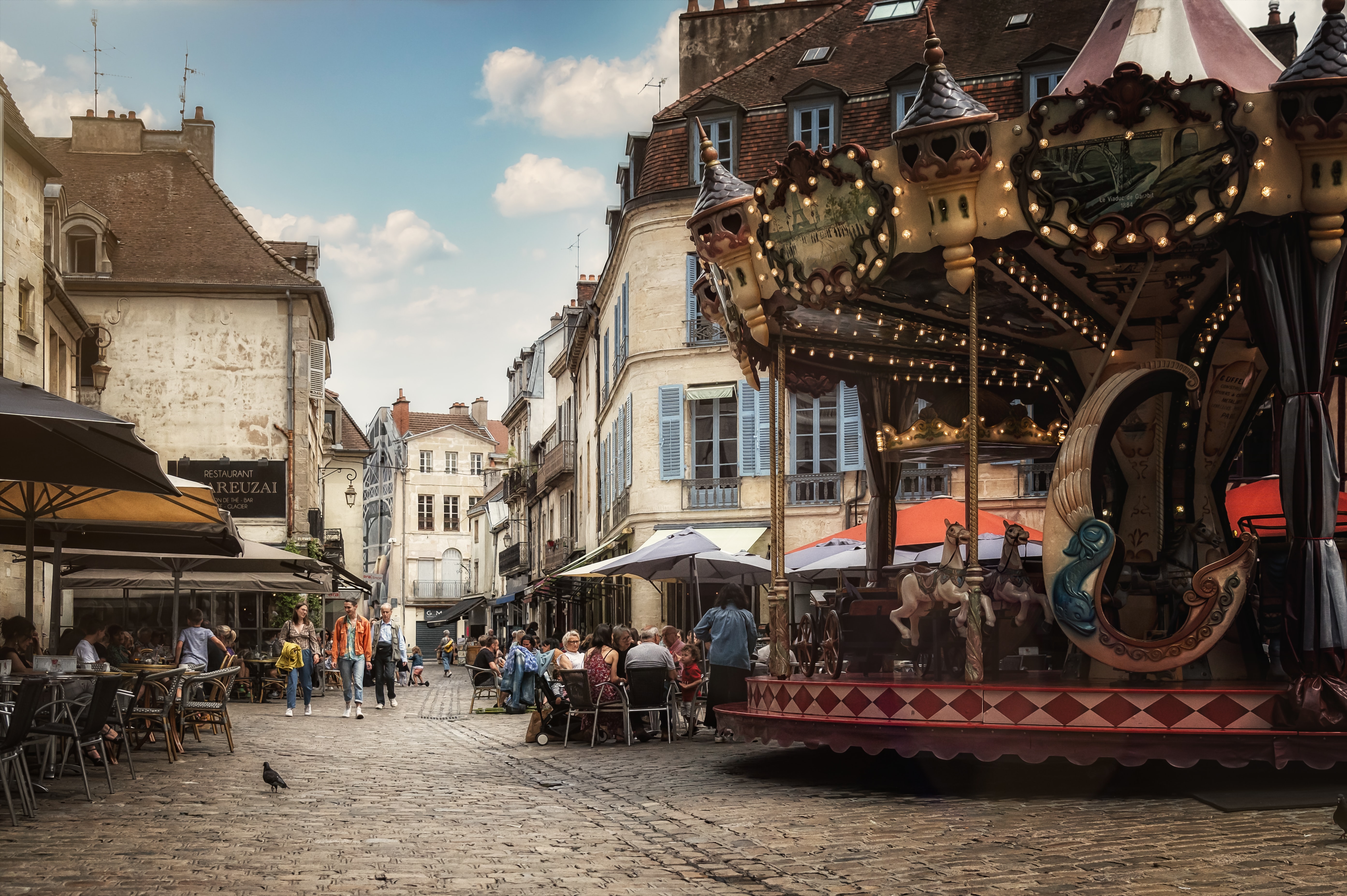 Dijon is the former capital of the Dukes of Burgundy. Although it's not one of the largest cities in France, the historic centre is a UNESCO world heritage site.
In the heart of the Dijon, you will find the Palais des Ducs, once home to the Dukes of Burgundy in the middle ages. Today, the palace has been renovated to match a Neoclassical style.
Art is everywhere in the French cultural heritage, and Dijon has not been left behind. The Musée des Beaux-Arts is among the interesting museums you will find in the city with amazing fine art collections.
The Burgundian Cathédrale Saint-Bénigne is also a splendid sight and a must-see when in the city!
Apart from art and ravishing architecture, Dijon is also known for its traditional French cuisine. The Dijon mustard is unique and distinct, not to mention the old-fashioned gingerbread cakes from the 1700s.
There are a lot of food markets to explore, such as Les Halles and Mulot & Petitjean. That said, be sure to tour Dijon vineyards and taste the top-shelf wine produced in the region.