Porto is a beautiful gem of a city located in Northern Portugal. It is also the second largest city in the country after Lisbon. Even so, as you will see in our top 20 unique and unusual things to do in Porto, this city center has a different charm and vibe from the capital.
Being one of Europe's most popular tourist destinations, Oporto(Porto) has a lot to offer. The city is graced by museums, architectural landmarks, cathedrals, and cobblestone streets, not to mention its rich history, culture, and people.
There's a lot to experience in Porto, from beautiful art galleries and out-of-this-world bridges to boat rides and wine tastings.
So, whether you're planning a trip to Porto or looking to add it to your bucket list destinations, below are unique and unusual things to do in Porto that will make your trip worthwhile.
Let's get started.
Cruise Down Douro River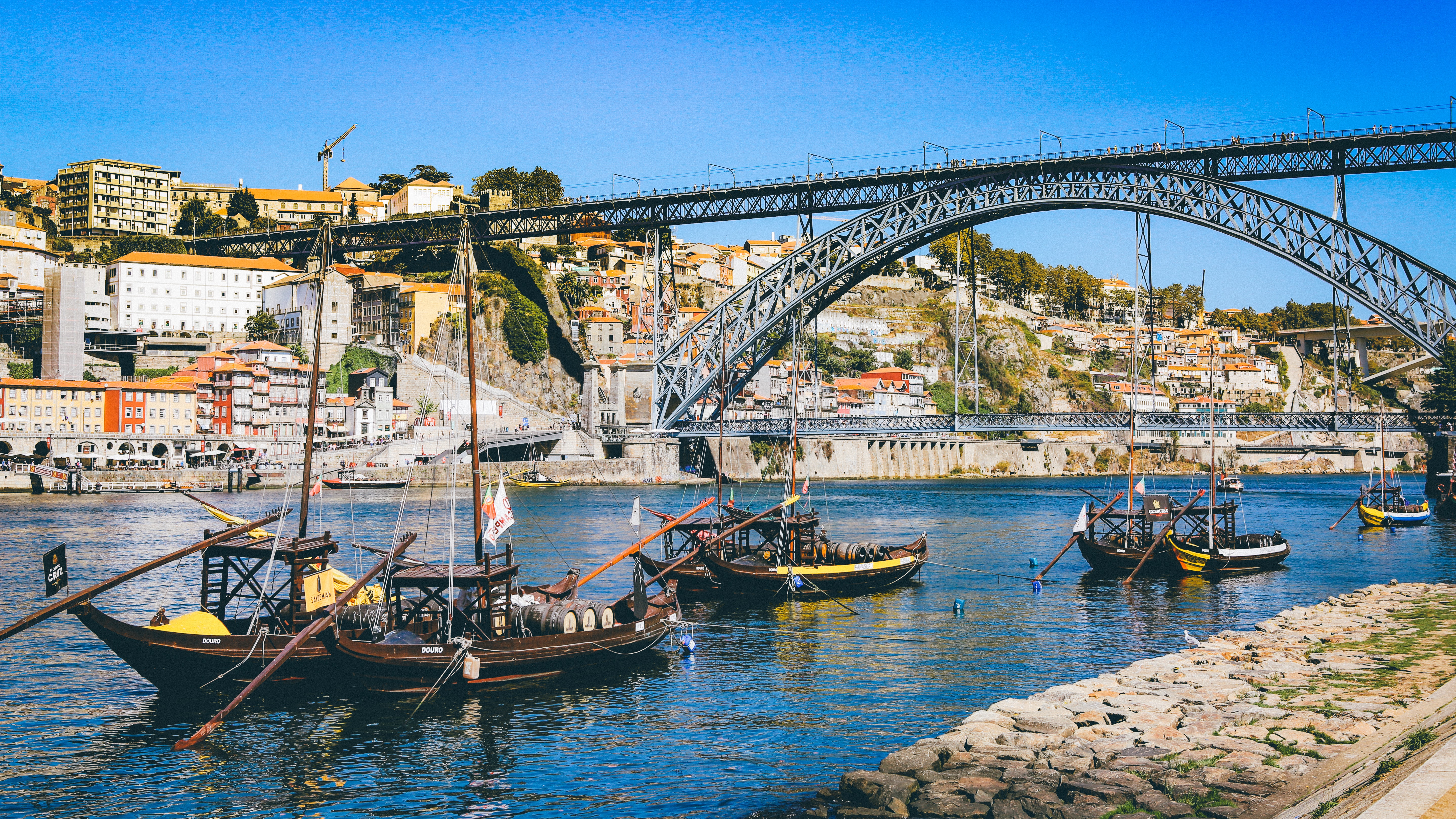 Taking a cruise on River Douro, a UNESCO world heritage site, is truly one of the best ways to experience the city. You get to enjoy the peace and calm of the waters and see the bustling riverbanks filled with cafes and tourists.
That said, nothing beats enjoying a panoramic view of the 6 famous Porto bridges, like the Dom Luís I Bridge, as you cruise down the river. The 6 bridges connecting Porto and Vila Nova de Gaia are an unforgettable sight.
Although the 6 bridge cruise on River Douro lasts about an hour, you can see so much of the city while appreciating the architectural and engineering marvel.
Fun fact: Gustave Eiffel, the engineer behind the Eiffel tower, designed one of the Porto bridges.
Tour Sé do Porto( Porto Cathedral)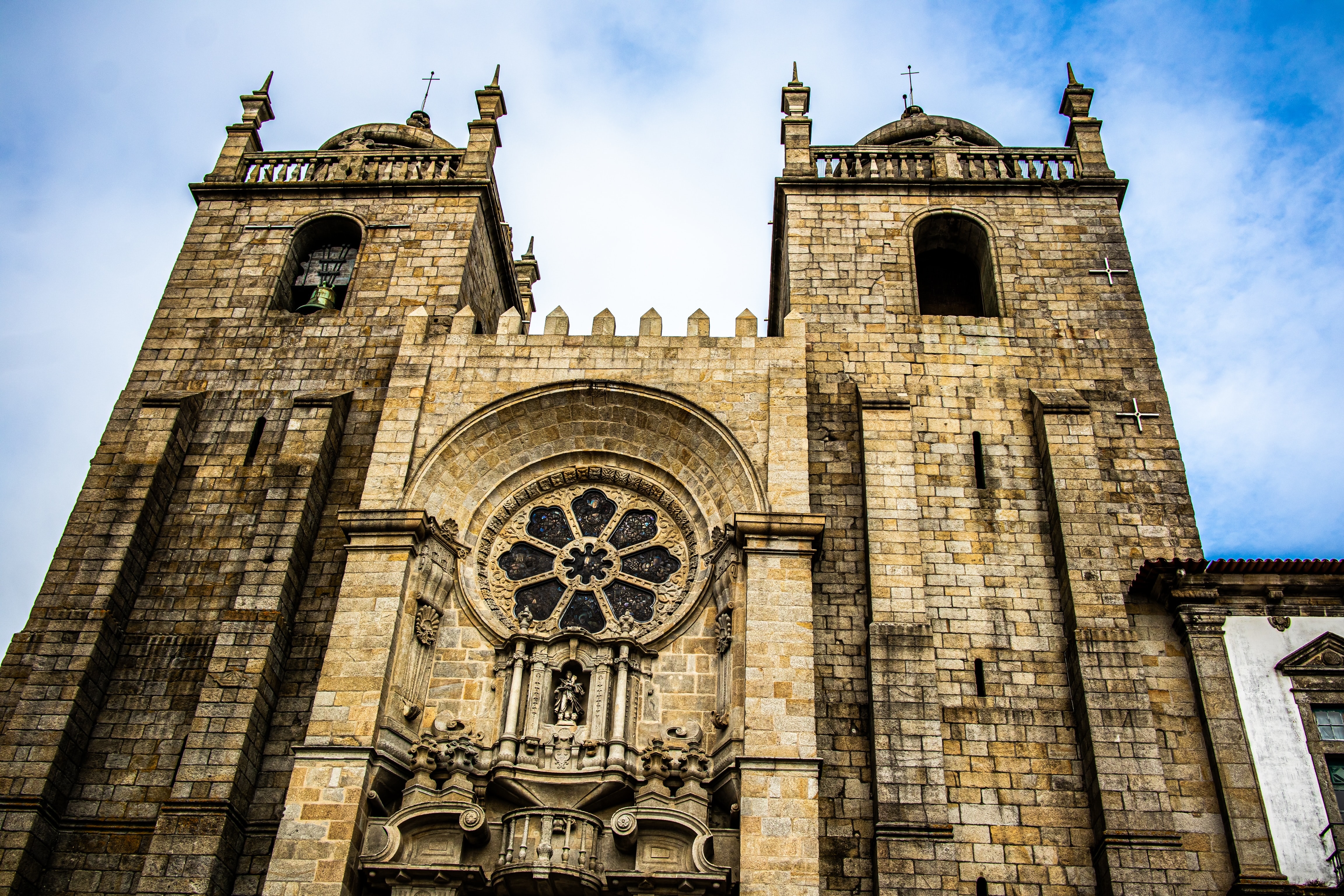 Portugal is known for its beautiful and historical cathedrals, and Sé do Porto is no different. Dating back to the 12th Century, the Porto Cathedral holds a lot of art and history, such as blue tiled cloisters and tapestry on its roof.
Fortunately, the cathedral is within walking distance of the city centre, and you can marvel at the street art and different gems along your way. However, be warned that Porto is built on hills, so you might want to switch to comfortable walking shoes.
Visit Casa da Música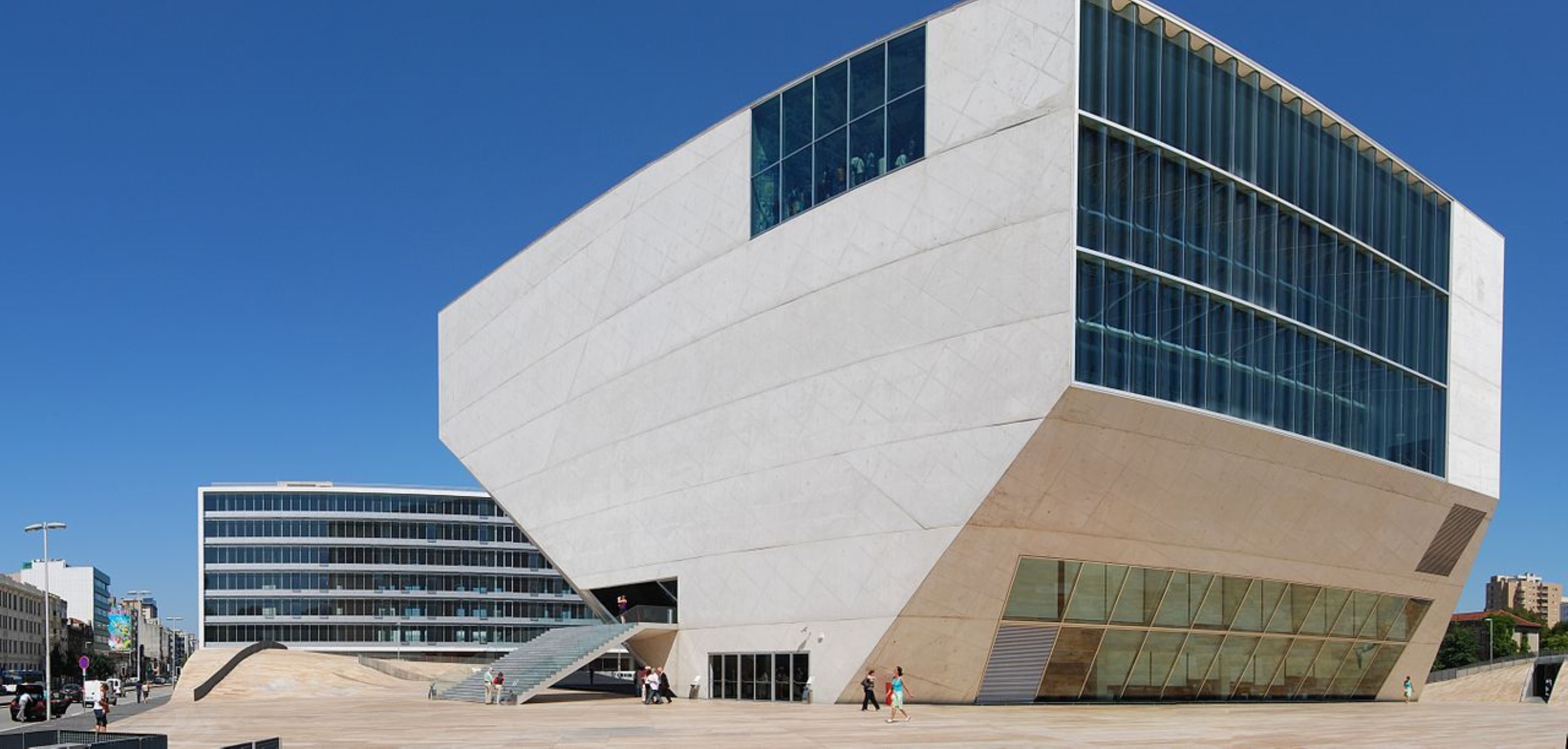 The Casa da Música is undoubtedly Porto's cultural centre. Its bold and contemporary design adds to the edgy and modern vibe of the city while remaining an architectural marvel.
Set in the outskirts of Boavista, the Casa da Música is home to the National Orchestra of Porto. It is also an iconic and world-renowned venue for concerts, shows, and international productions.
Apart from the day tour of the House of Music, you can also enjoy Jazz and Fado music at the facility. There are also shops, rehearsal rooms, and educational facilities to explore.
Take a Walk on the Dom Luís I Bridge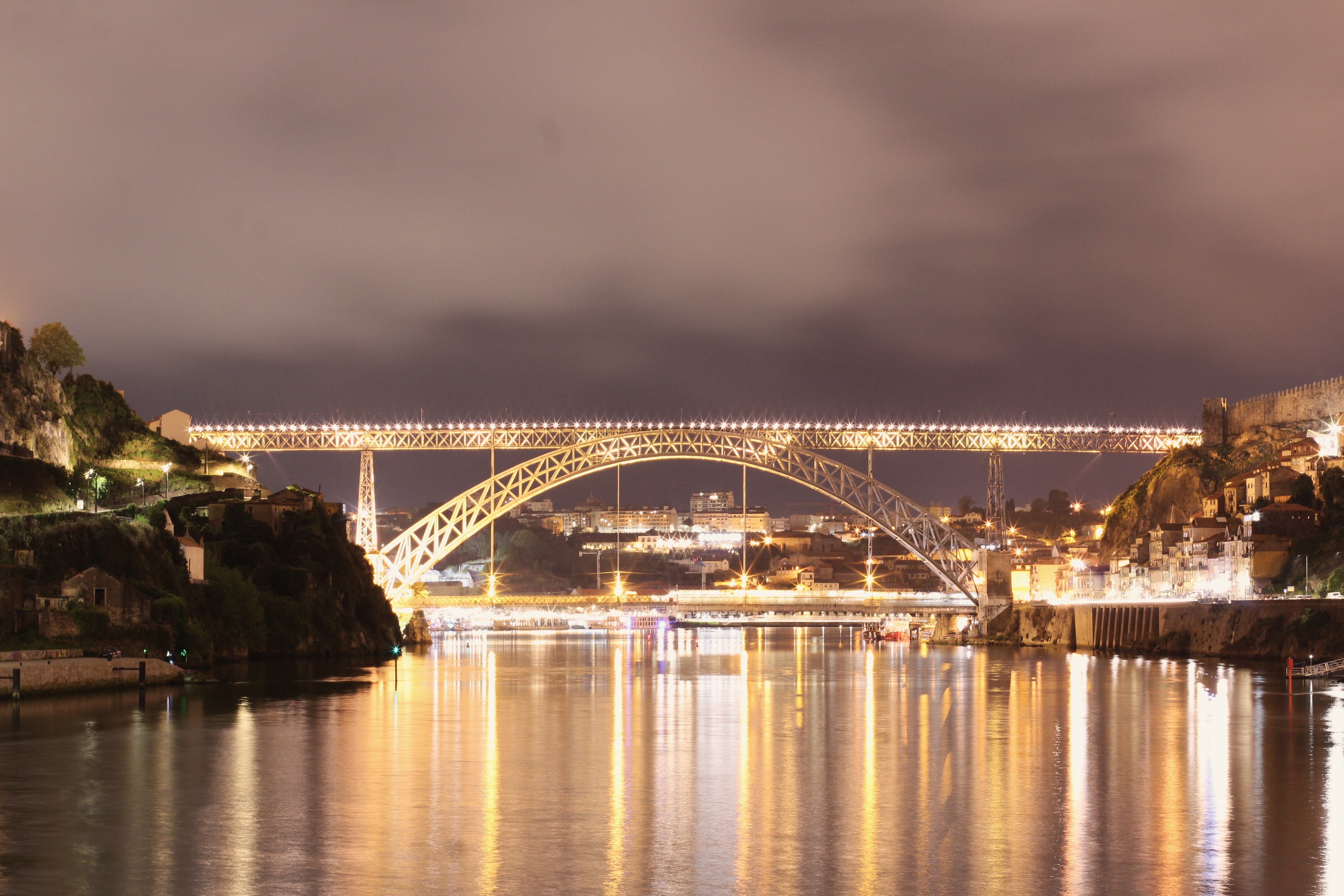 Porto is known and loved for its bridges. The Dom Luís i Bridge, designed by Gustave Eiffel, is the most famous one, thanks to its amazing two-levels design.
The bottom level is used by cars, while the upper level is used by trams. However, pedestrians have access to both levels to enjoy the stunning views of the city. Imagine yourself crossing the bridge at the golden hour; A-Ma-Zing!
Take a Bus Tour Around the City
Walking around a new city sightseeing is fun, but so is taking a bus tour, especially when your legs are about to give up life. On the other hand, Porto is hilly, so you may want to rest a bit while also discovering hidden gems.
The hop-on-hop-off bus is a great way to take in Porto's beauty while getting some rest. You can also take the Guindais Funicular or a tram tour if you're short on time. Nevertheless, rest assured that you will see some of the major attractions in Porto on tour.
Explore Palácio da Bolsa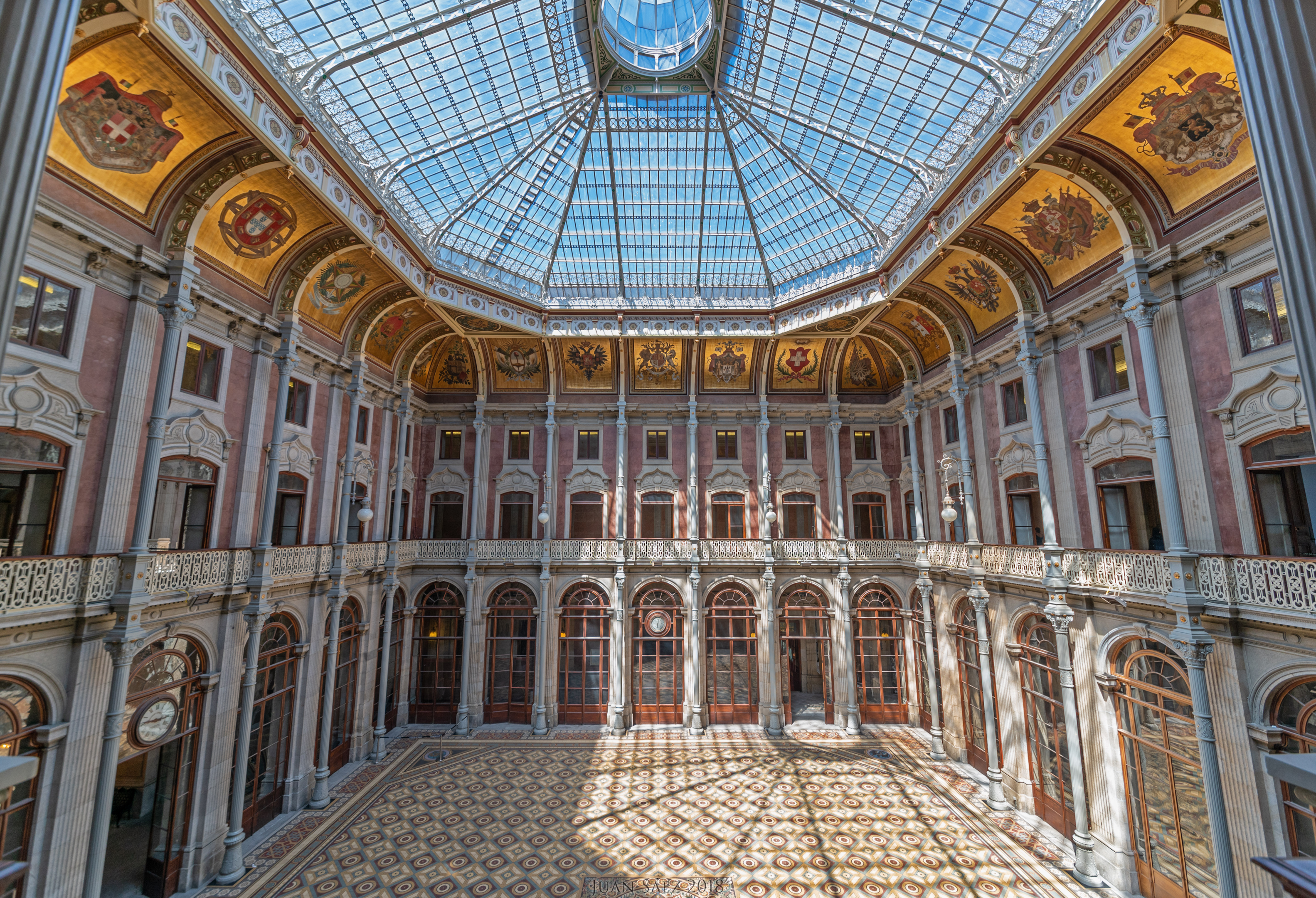 Image Source: flickr.com
The Palácio da Bolsa is a UNESCO Heritage site that attracts many tourists, making it one of the most visited palaces in Northern Portugal. Built as a Stock Exchange building, you will marvel at the neoclassic design representing 19th-century Portuguese architecture.
With big wall paintings, beautiful rooms, and grand staircases, there's something for everyone here, not just the architecture nerds! Even so, keep in mind that the interior rooms are only accessible through half-hour guided tours.
Go Up Clérigos Tower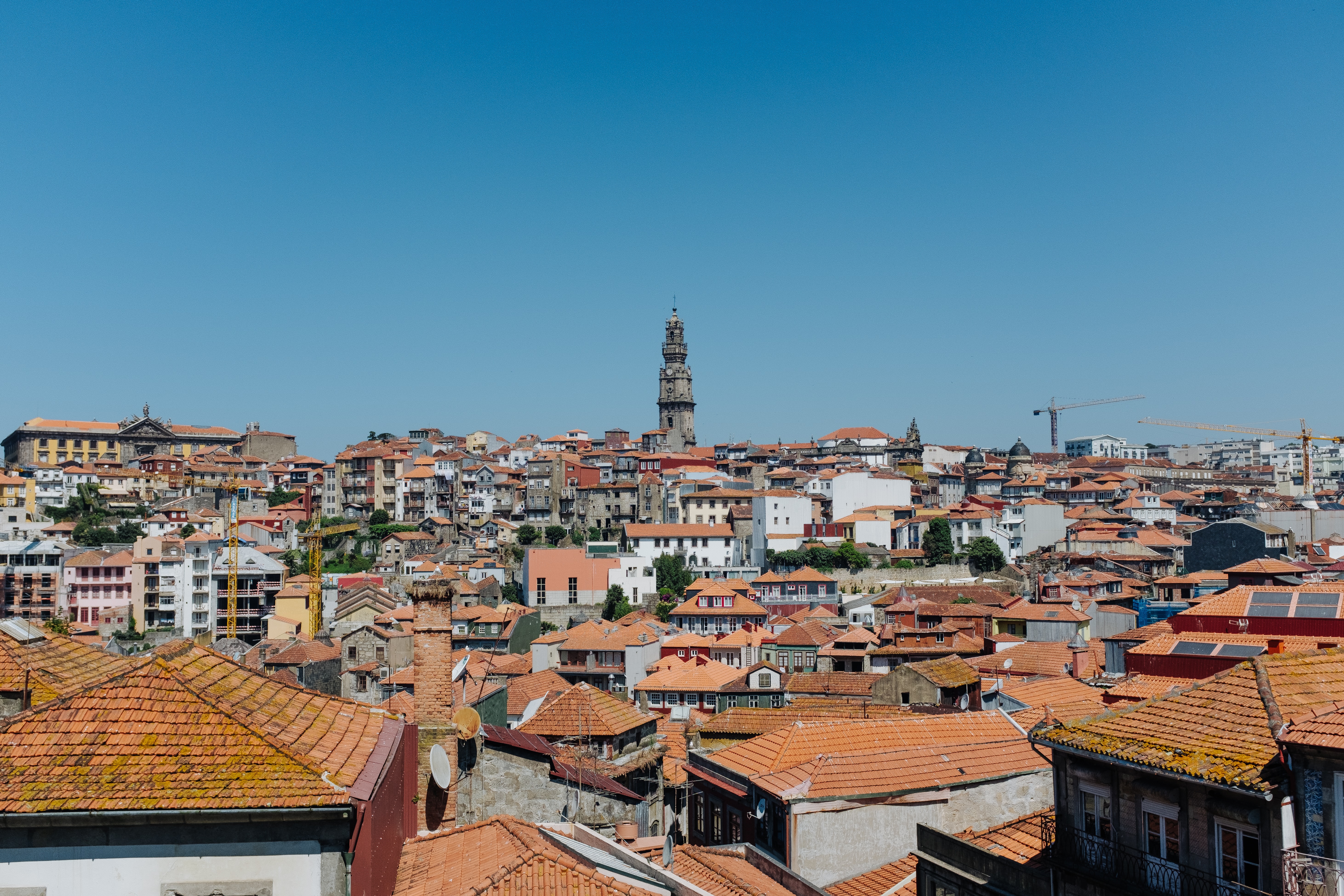 The Clérigos tower is a must-visit site whenever you're in Porto, even though you may have seen it on a Postcard. This historic Baroque masterpiece offers you panoramic views of the bustling touristy city.
Below the tower is the Clérigos church which boasts a domed ceiling and a gorgeous marble altar. Next to it is a museum where you can see lots of history about the tower and the church.
The best time to visit the Clérigos Tower is in the morning, before the crowds' flock. But, first, be ready to climb 225 steps to get to the top of the tower. Rest assured, it's well worth it.
Wander Around the São Bento Train Station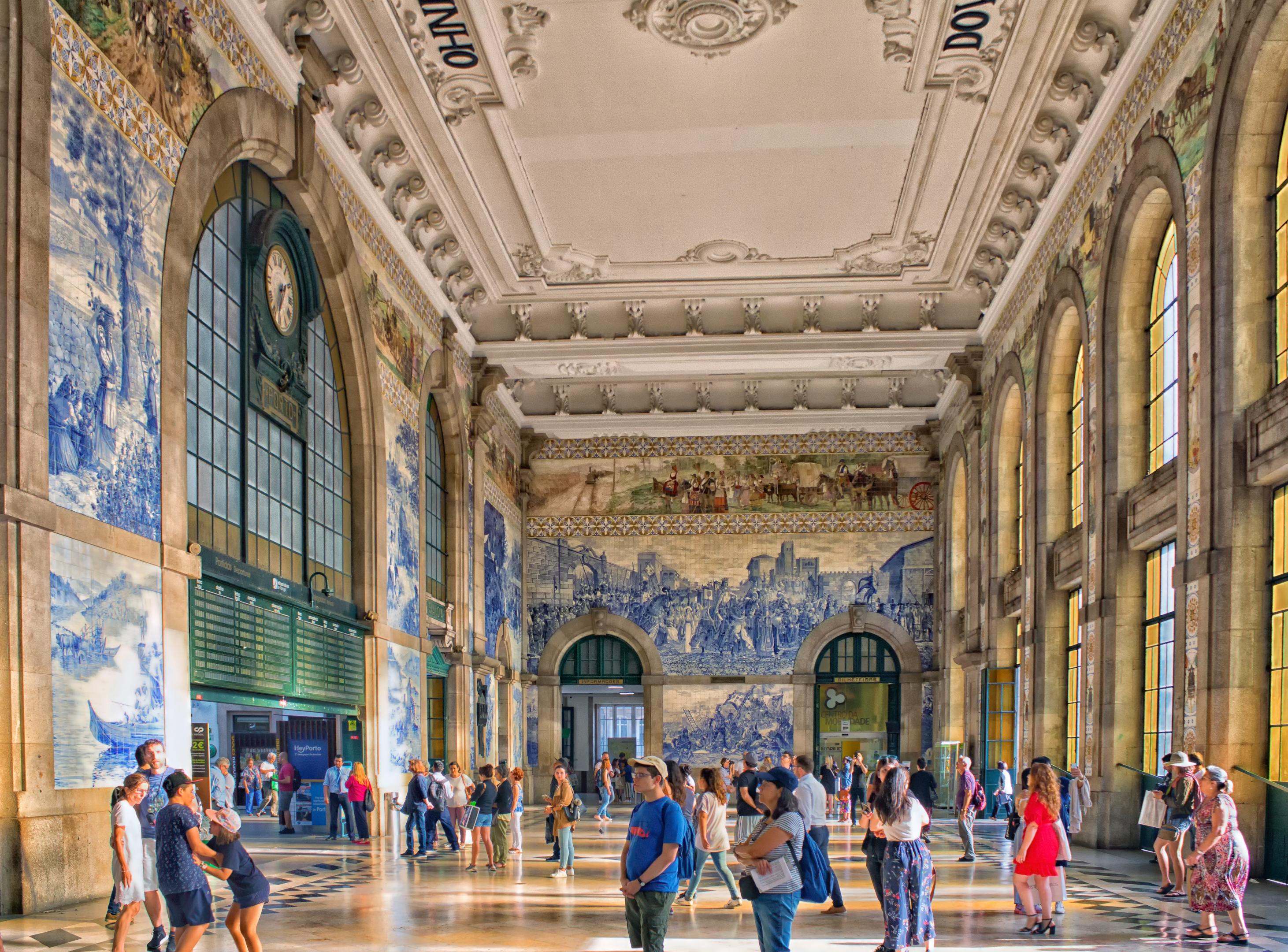 Image Source: flickr.com
Where else have you seen blue azulejos tiles in a train station? The São Bento Station is the city's main train station and a famous landmark.
Its charming design and feel impresses locals and visitors alike, making it one of the most beautiful of its kind in the world. Although built in the 16th Century, the São Bento station is still functional and often filled with visitors taking more pictures than trains.
Port Wine Tasting in Vila Nova de Gaia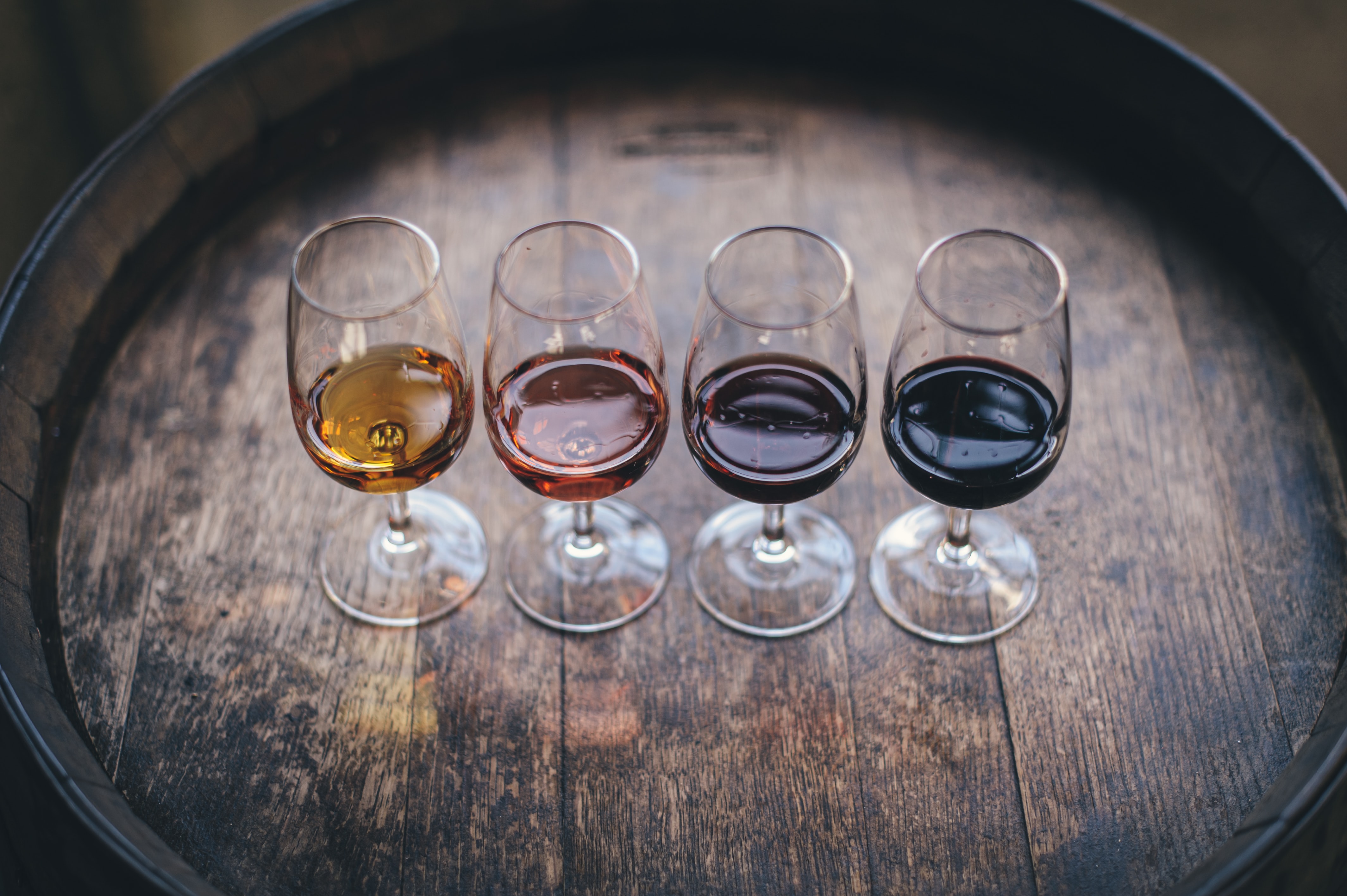 Save the bridges; no Porto trip is complete without a Port wine tasting. While you will not find the Port wine cellars in the city, a fun boat cruise down Douro River will take you to the wine neighbourhood of Vila Nova de Gaia.
Famous Port wine cellars in Gaia where you can learn about the history of this famous drink include Ferreira, Real Companhia Velha, Cálem, and Grahams Lodge. In addition, Port wine tours will often take you to different wineries and cellars so you can compare the different blends.
You don't want to pass up on a wine tour in Porto, wine connoisseur or not!
Spend the Afternoon at the Crystal Palace Gardens
The Crystal Palace gardens are perfect for winding down after a busy day exploring. The well-manicured gardens are relaxing and perfect for walking around or sitting and engrossing yourself in a book.
After all, traveling can be exhausting if you don't take the time to rest and refuel. Fortunately, you can take a moment to be present, see some Peacocks and smell the roses in the beautiful 19th-century Jardins do Palácio de Cristal just west of the Porto city centre.
The Porto Botanic gardens are also a great stop for a relaxing nature-filled afternoon!
You can also catch a show, game, or concert in the Superbock Arena right in the middle of the Crystal Palace gardens, but check on the website beforehand.
Visit Carmo and Carmelitas Churches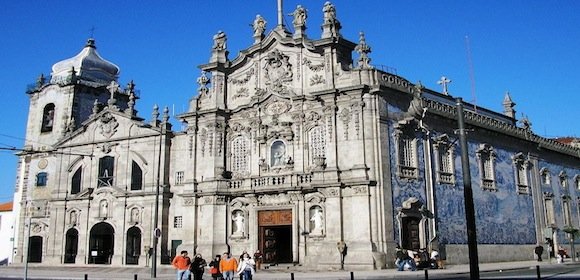 Image Source: localporto.com
Cathedrals and churches are an essential part of Portugal's history. The Carmo & Carmelitas Churches are side-by-side churches, although often confused for one.
Igreja do Carmo is baroque style and boasts a gorgeous blue wall art deco, often used by tourists for photo sessions. That said, be sure to check out the inside, as it's just as beautiful.
On the other hand, Carmelitas church has a beautiful wood-carved altar, making it one of the unusual things you'll experience in Porto. It is also a century older than the Carmo church. If you're lucky, you may learn the history of these churches in one of the walking tours.
Explore the Porto Food Market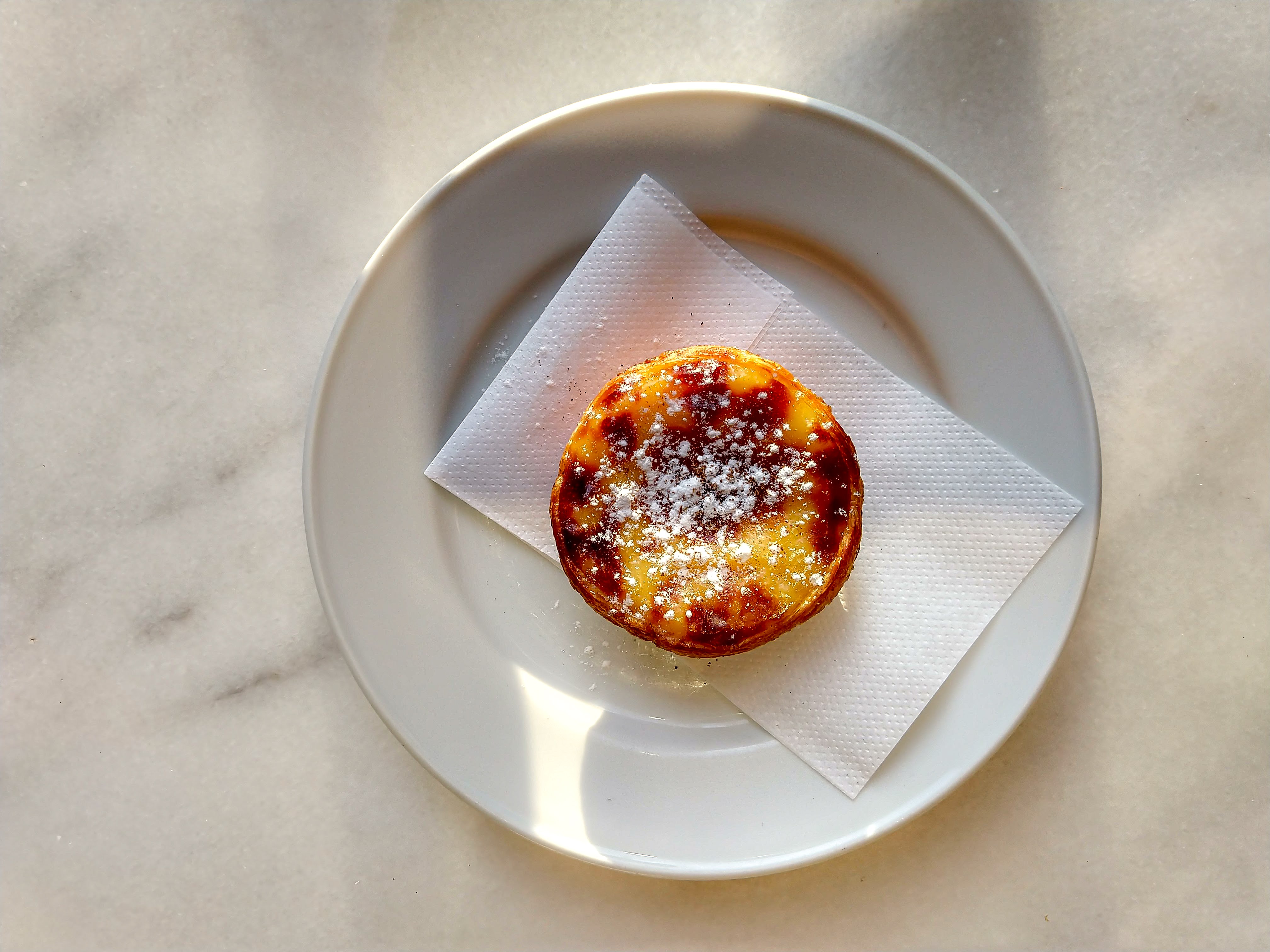 A trip to this magnificent city is not complete without a Porto food tour. There are a lot of walking tours where you get to learn all about traditional Portuguese food in the old town of Porto.
Some local foods and snacks you can expect to try in a food tour include Francesinha, white bread, and pork or ham and sausage sandwich drenched in melted cheese, tomato and beer sauce. How tasty is that?
You will also love to try Bolinhos de bacalhau, an appetiser made of salted cod fritters. Alheira sausages and the famous Pastel de nata are also must-have snacks on the Porto food tour.
Some of the best places to try out Porto's local delicacies include Brasão and Cafe Santiago. There are also different restaurants with various cuisines to try out in the city. Additionally, set aside time to visit the world-famous Majestic Cafe for stunning views as you dine.
Enjoy a Calm Moment at Avenida dos Aliados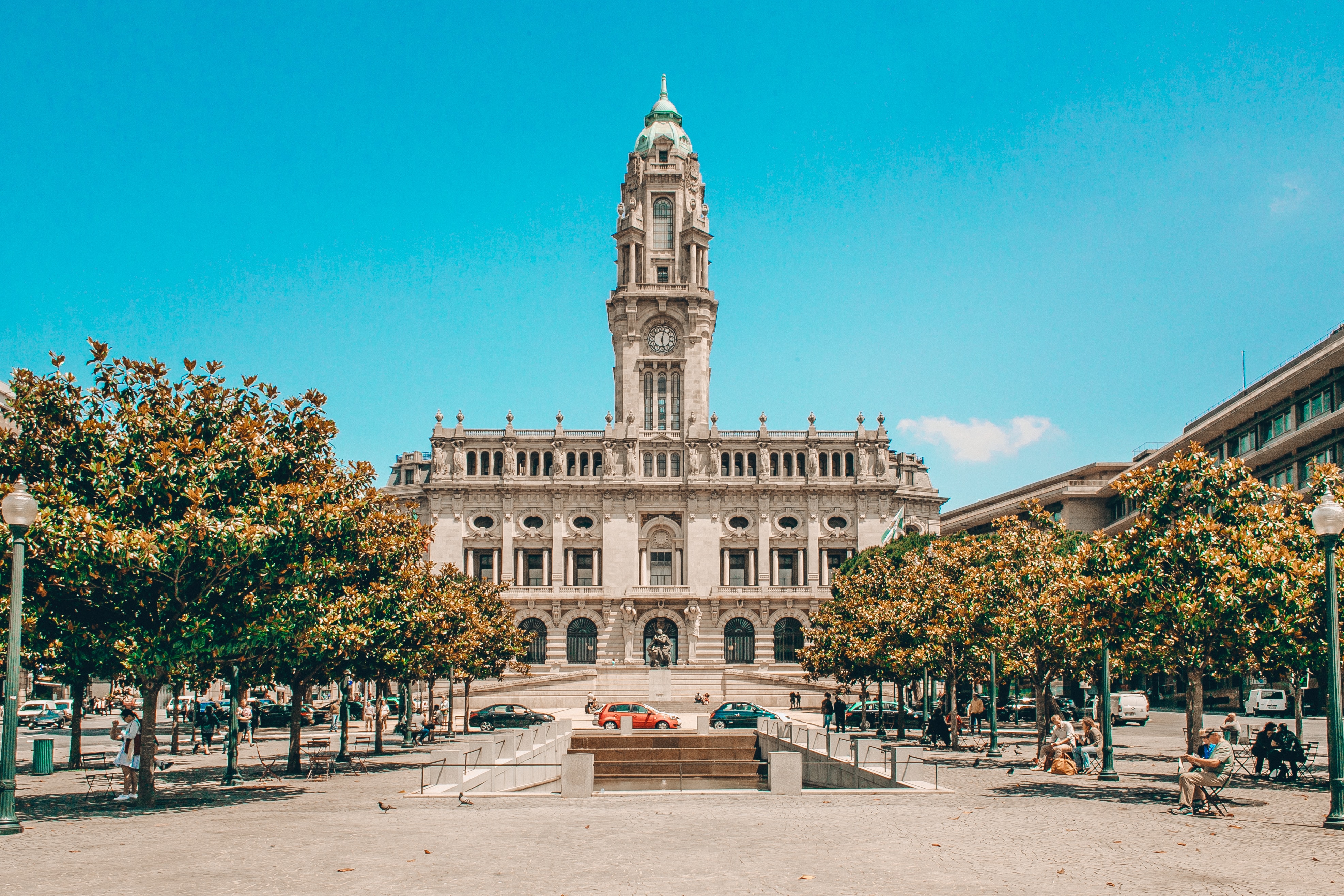 Avenida dos Aliados is a famous street in Porto buzzing with tourist cafes, hotels, banks, and boutiques. Although quite a small street, there's a lot to see, including artsy historical buildings.
A fun way to enjoy the Avenida dos Aliados is through a segway tour. This allows you to rest your feet from all the walking in the hills while enjoying the scenery.
Connected to Avenida dos Aliados is the Porto City Hall building and Liberty Square, so be sure to visit these spots as well.
Visit the Famous Livraria Lello Bookshop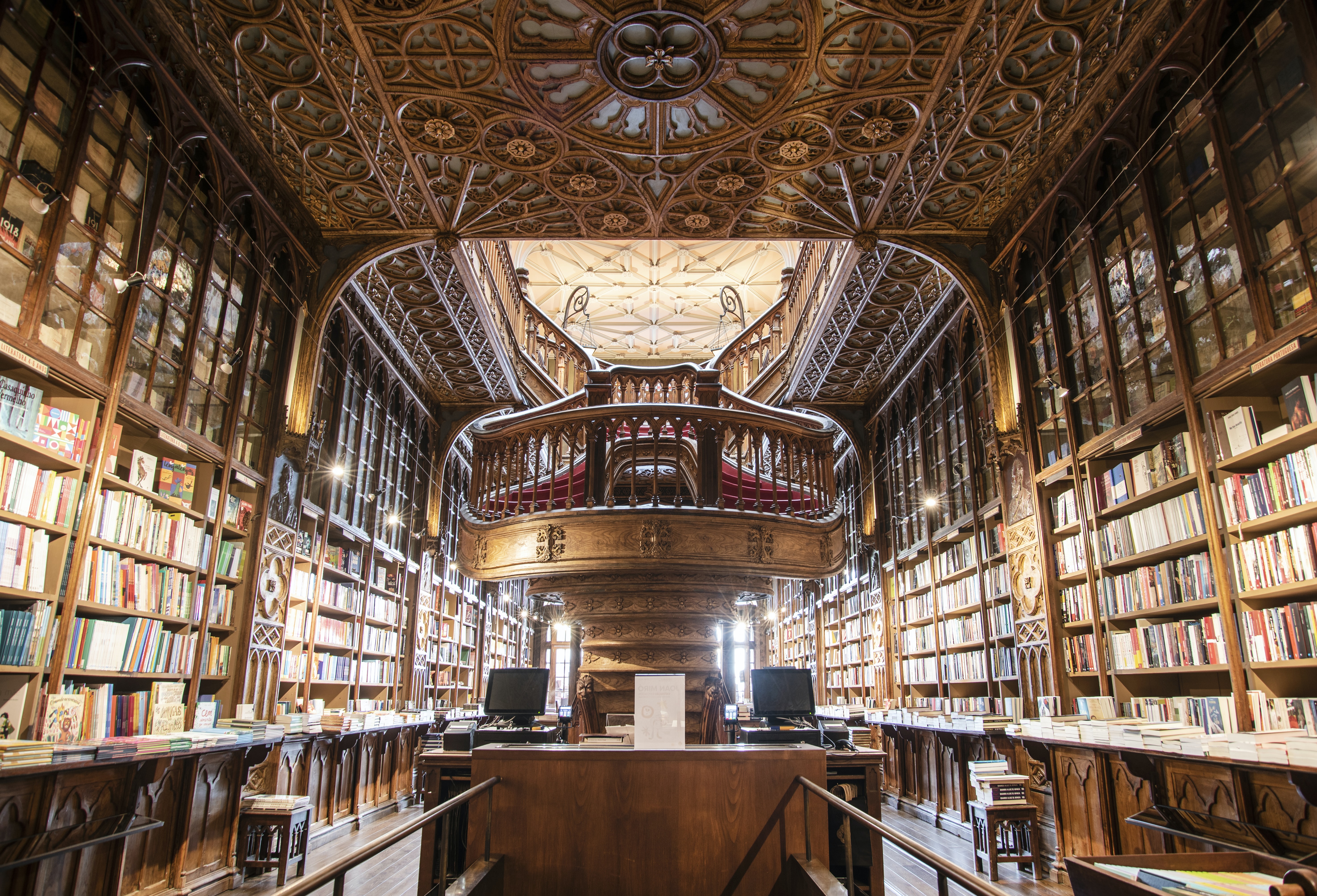 The Livraria Lello Bookshop is a unique and unusual site in Porto, especially for book lovers. Opened in 1881, this bookstore sells new and second-hand books, but it's not your ordinary bookstore.
The book store features unique architecture that includes an incredible staircase. For this reason, the Livraria Lello Bookshop is considered one of the most beautiful bookshops in the world.
Apart from being among the oldest bookstores in the world, Livraria Lello Bookshop is believed to have been the inspiration behind JK Rowling's Harry Potter sequel.
Watch the Sunset by the Beach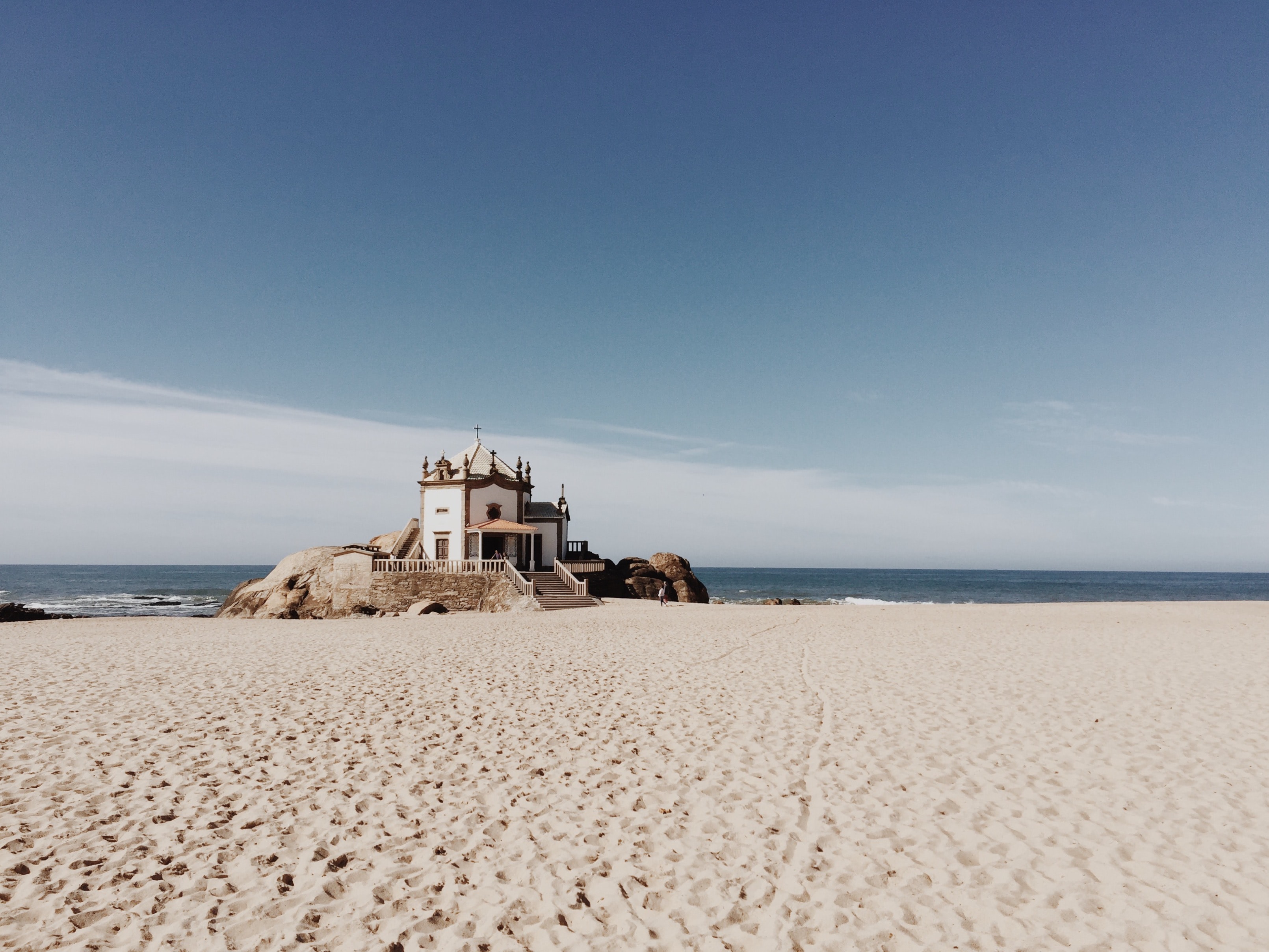 Often, many people visiting Porto do not add a beach day to their itinerary in favor of touristy attractions like Porto Cathedral, churches, and bridges. However, Porto is home to beautiful sandy beaches, thanks to its location along the Costa Verde.
The beaches are perfect for relaxing in the afternoon, reading a book, or enjoying some Port wine with friends.
Visit Foz do Douro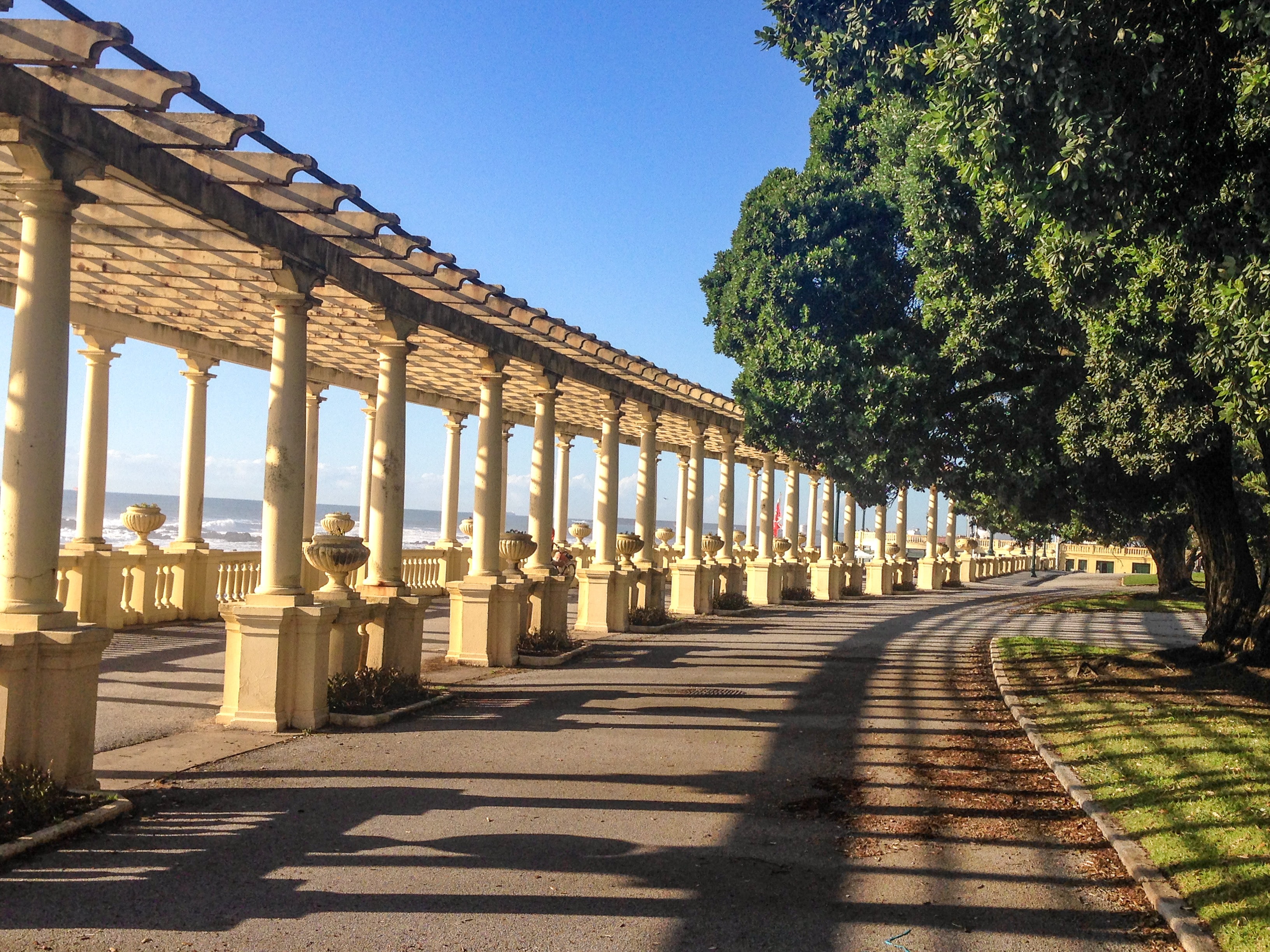 Foz do Douro is located about 30 minutes from Porto city centre and is easily accessible either by bus or a tram. The seaside neighbourhood with shops, bars, and restaurants is mostly preferred by tourists and ex-pats looking for a lively yet less crowded spot.
Other sites to visit in Foz do Douro include the Fortress São João Baptista and the Pérgola da Foz. You can also enjoy a beach day here in this charming region of Porto.
Go Beer Tasting
Beer tasting is perfect if you're not into wine or have already had too many glasses of Port wine. You can indulge in a paid beer tour experience with other travelers in the city, learning the history while tasting different types from your guide.
Tour the Douro Valley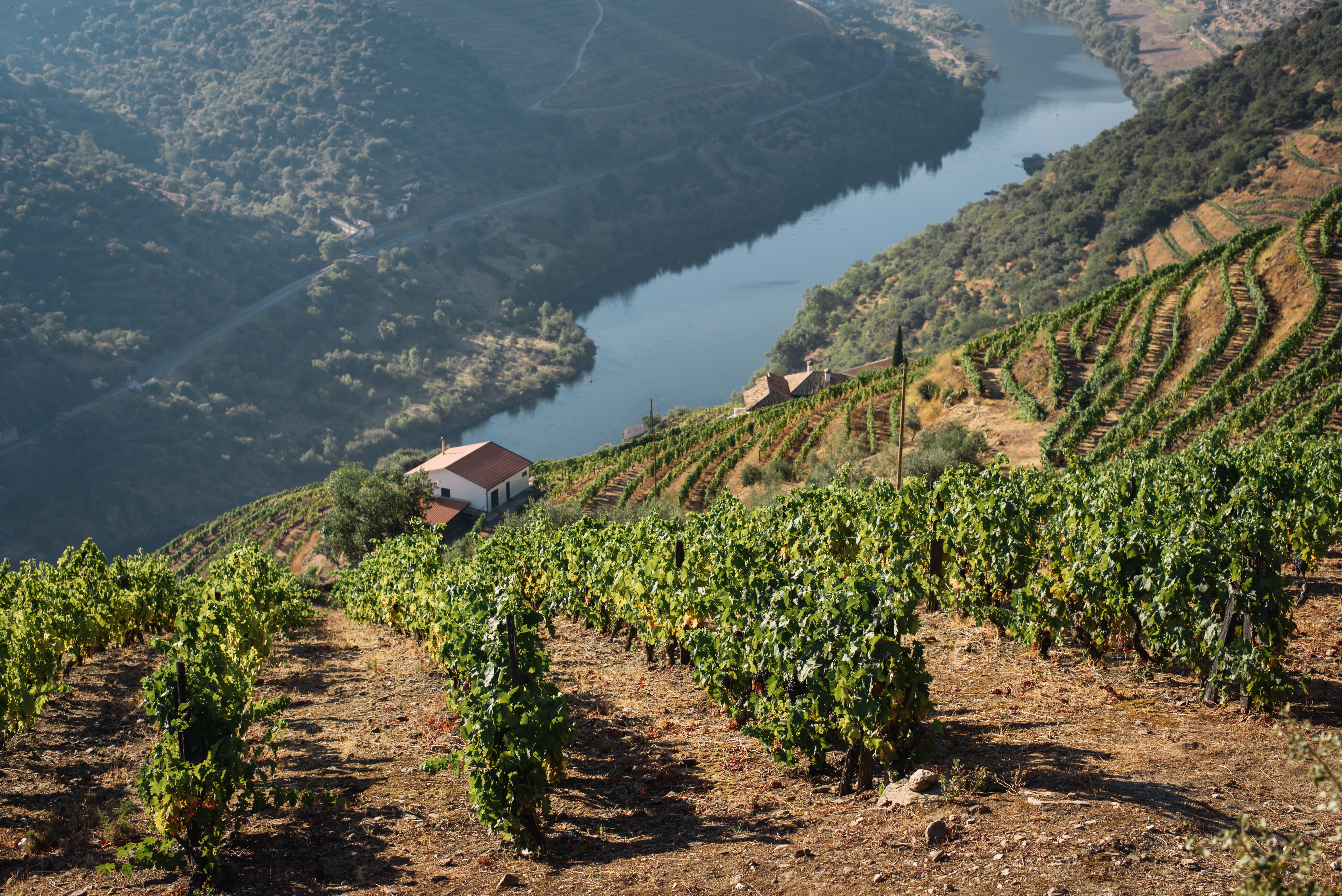 The Douro Valley is worth touring when visiting Porto. Accessible by cruising down the Douro river, the valley is nature-filled, allowing you to escape the city even just for a day.
There are many wineries in the Douro Valley, thanks to its favorable climate and rich soil. Here, you can enjoy the delicious Douro wine straight from its source.
Enjoy a Free Walking Tour
There are many unique and unusual things to do in Porto, including a free walking tour. You will find various free tours in the city, although some require prior booking. Nonetheless, be prepared to learn about the history, food, and wine during the tours.
Indulge in Porto Nightlife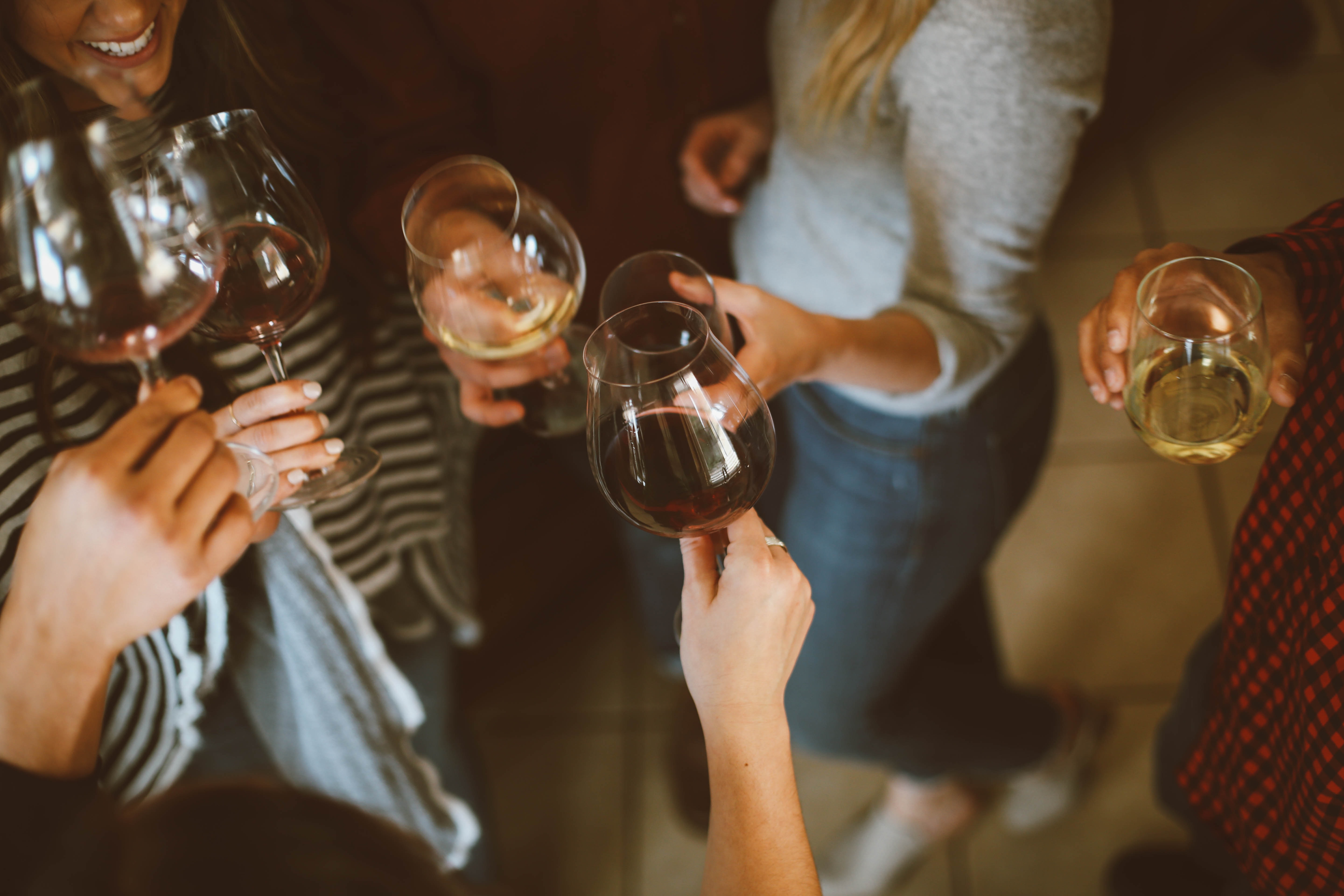 Besides being a UNESCO world heritage site with street art on every corner, great architecture, and rich history, Porto has a bustling nightlife with bars, drinks, and music flowing.
Whether you are out alone or with a group of friends, you are guaranteed a fun night listening to Jazz or Fodo music. Keep in mind though that the party doesn't start before 10.30 pm.